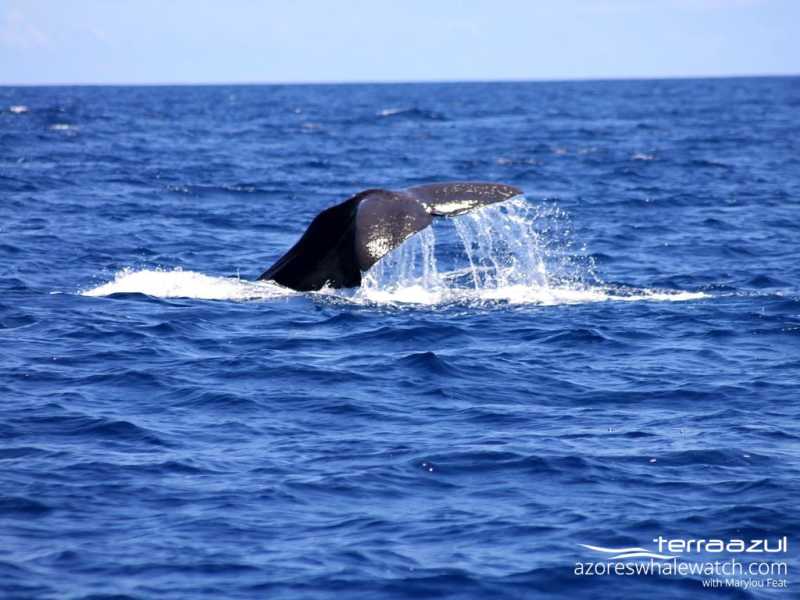 Sperm whale – Cachalote – Physeter macrocephalus 
Today we swam with atlantic spotted dolphins! And we had the chance to met more than 10 sperm whales, common dolphins and sweet turtles! The dolphin on the picture was trying to clean his pectoral fins full of parasites..! Poor him!
We love those days full of happiness!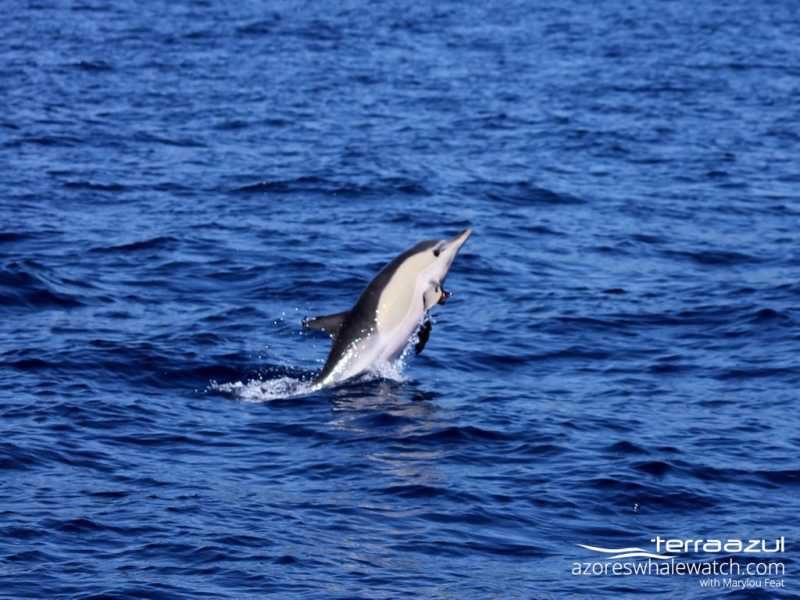 Common dolphin – Golfinho comum – Delphinus delphis (Dd)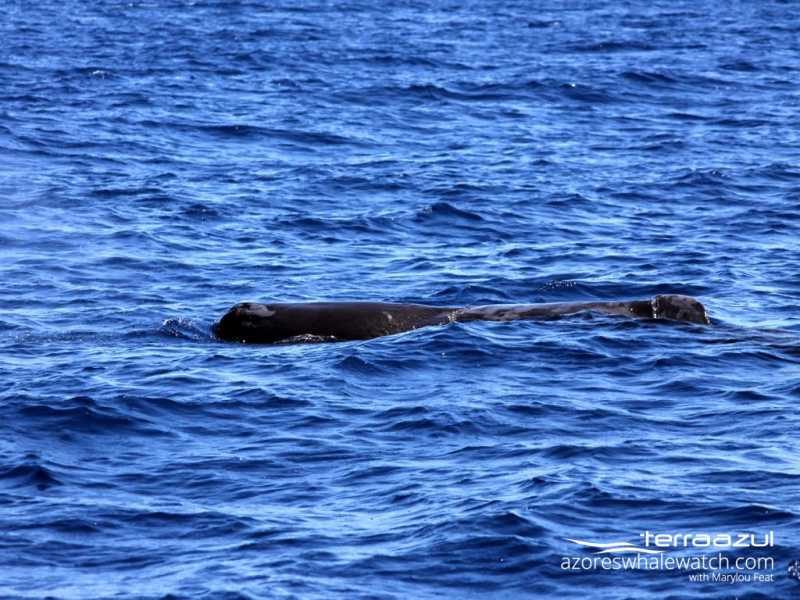 Sperm whale – Cachalote – Physeter macrocephalus (Pm)