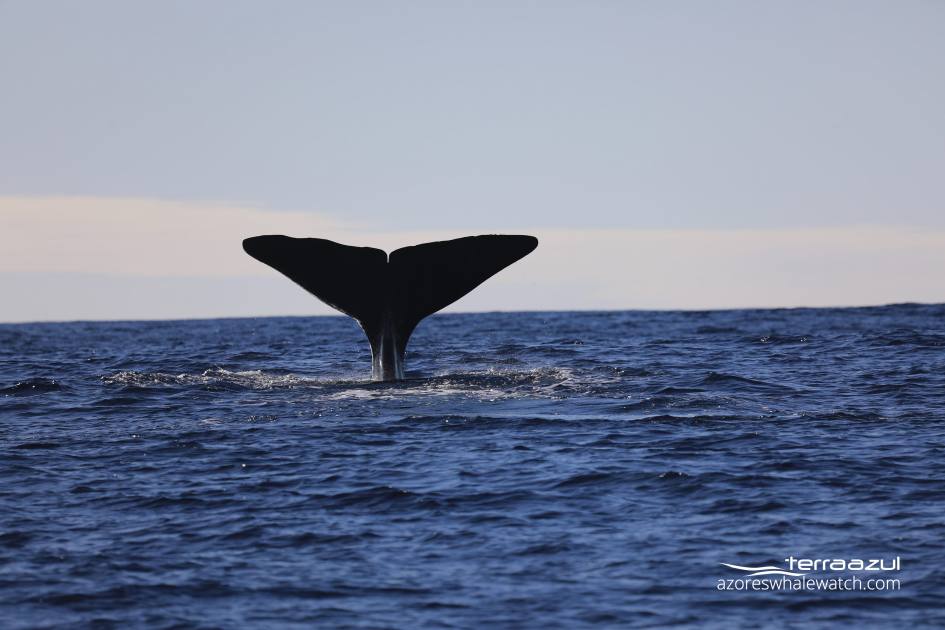 In Portugal we call "Verão São Martinho" the time of the year were it just feels like summer and at night you realize it is not really summer, still Autumn. Yet during the day the sun just warms your heart.
This sunny morning was amazing, we were a boat filled with guests from all over the world. From Portugal to Malta. Not only did we have a diverse group of guests but a diverse group animals as well.
We observed the same species of Common dolphins (Delphinus delphis), three different times in different parts of the island and never were we fed up with it. The pods varied in behavior and individuals, our excited guests could not get enough of them. Having a dolphin staring from under the blue crystal water is to quote a famous credit card comercial just "Priceless"
We navigated 14 miles out of the western part of the island in order to arrive and observe the massive resident Azorean male known to us as "C1". This incredibly large Sperm Whale (Physeter macrocephalus) is not only impressive in size but it's fluke when it rises out of the water, in order to return into the depths of the dark Atlantic Ocean, is breathtaking. Here for you to enjoy the most beautiful GIF of the year created after our tour this morning: is no other than our C1 male going down under. Isn't technology awesome ?