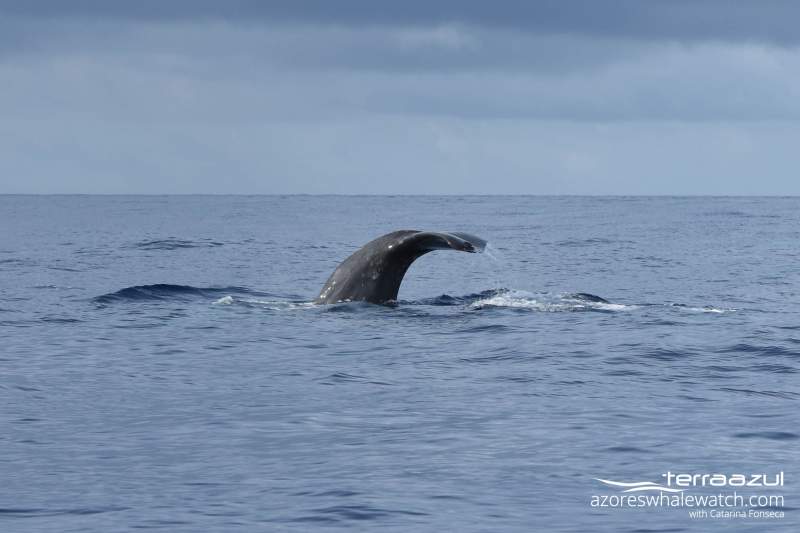 Today we travelled a long way. We had lots of waves and it was quite an adventure. After all the way to Ponta Delgada we had to wait for a few minutes, and then we saw him! A solitary sperm whale.
The sperm whale was a male. Try to imagine that big male sperm whales can fit a little car inside of their heads! They have a huge body with just relatively short flippers.
This whale was foraging. When he came up he already dove for approximately 45 minutes. He was at the surface for a really short time before he went diving again. He made a deep dive which means he showed us his tail!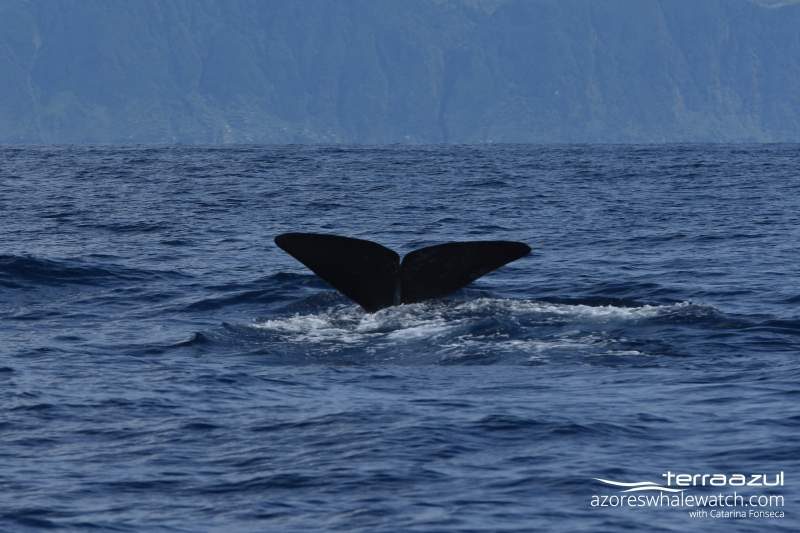 This tour is certainly classified as an adventurous one! The waves didn't allow us to drive at a high speed but the waves did make it interesting ? Because of this we arrived late at the marina, so if you are planning a tour with us, don't make important plans afterwards like catching your flight!