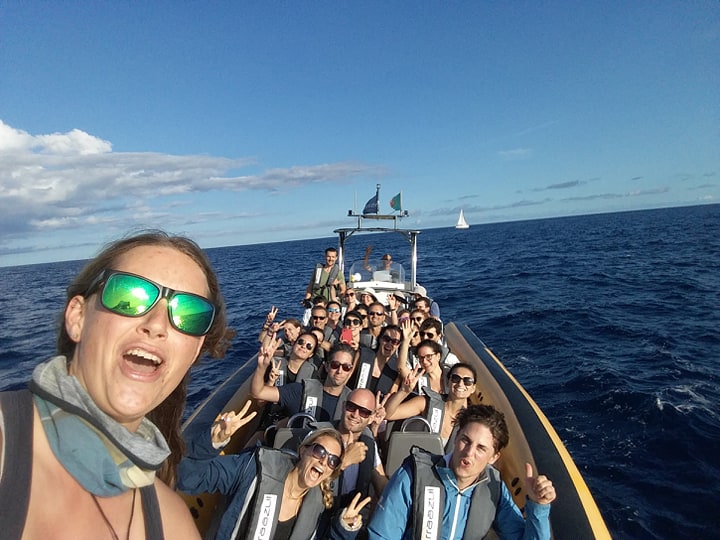 Hey whale watchers,
today was an incredible spermwhale day! They were the whole day in the area and we could observe them on all three tours!
The most spectacular encounter (and honestly it was the best tour I ever had), we had in the afternoon tour.
Next to some Bottlenose und Risso`s Dolphins, we found a mother and a calve.
Oberserving them, those two suddenly decided to be curious and approached the boat. The mother was shwoing us her flippers and swimming sideways, always coming a little bit closer. Afterwards they started spyhopping and were both looking at the boat at the same time, which looked really funny. In order to make the whole observation perfect, the mother came unbelievable close to the boat and surrounded the boat twice very slowly. It seemed like, she really wanted to know whats going on!
It was simply amazing, incredible, breathtaking…
I cannot find any better or more suitable words than it was A UNIQUE LIFETIME EXPERIENCE! <3
Guys, please keep this more than sepcial encounter deep in your hearts! <3
Today we really became witnesses how magical nature can be!