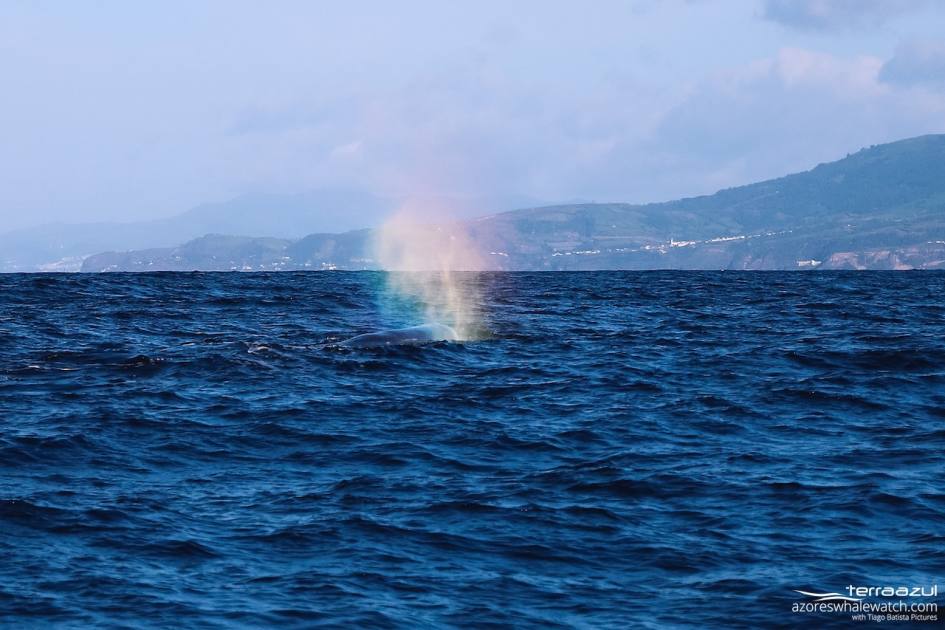 Hello cetacean friends!
On our fantastic tour yesterday morning we had sunshine and … Sperm Whales (Physeter macrocephalus) fluking!
Did you know that Sperm Whales have a very distinctive blow? It is sideways and angled forward due to the offset single blowhole located to the left side of the front of the head. They don't really have a dorsal fin, only a small rounded hump behind which there can be a series of 'knuckles' running down to the large tail.
And did we see the tail again? Of course we did!
Photographing the tail of a Sperm Whale is really important. It's possible to identify individuals by the shape of the flukes. So far we have a total of 962 identified Sperm Whale individuals in the Azores, of which 286 in São Miguel. Let's hope we have good pictures of today's flukes for photo-identification.