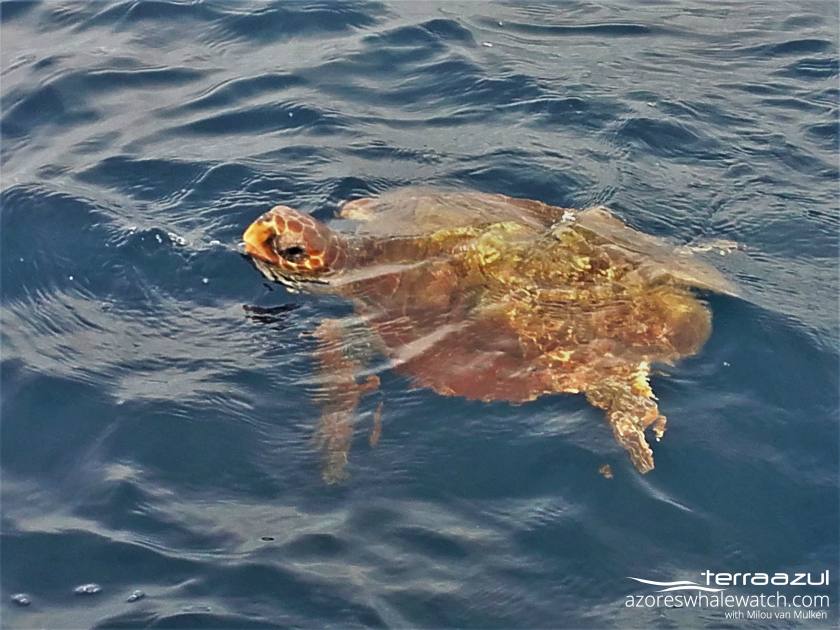 Today was another incredible day! We started off with an active and racing group of Common dolphins of all ages. They stayed surround our boat for a good while, when we finally went towards the West to see a small group of Risso's dolphins, being a complete opposite personality compared to the Common dolphins.
Even better then it already was, our lookout spotted a Sperm whale not too far away from the Risso's, so we were lucky to find the first whale of the season on this tour! It was a male with a huge fluke, and he showed it very well in an almost slow motion kind of way, when he went on a deep dive.
On our way back some small flying fish were literally flying by, as we have seen many lately. Also a small Loggerhead turtle was relaxing on the surface, which seem also to be more common lately. So yes, the nice weather and sea state is bringing some unexpected life towards us these days, but then again, never expect anything with wildlife and you will always get more!
See you soon out there? 🙂