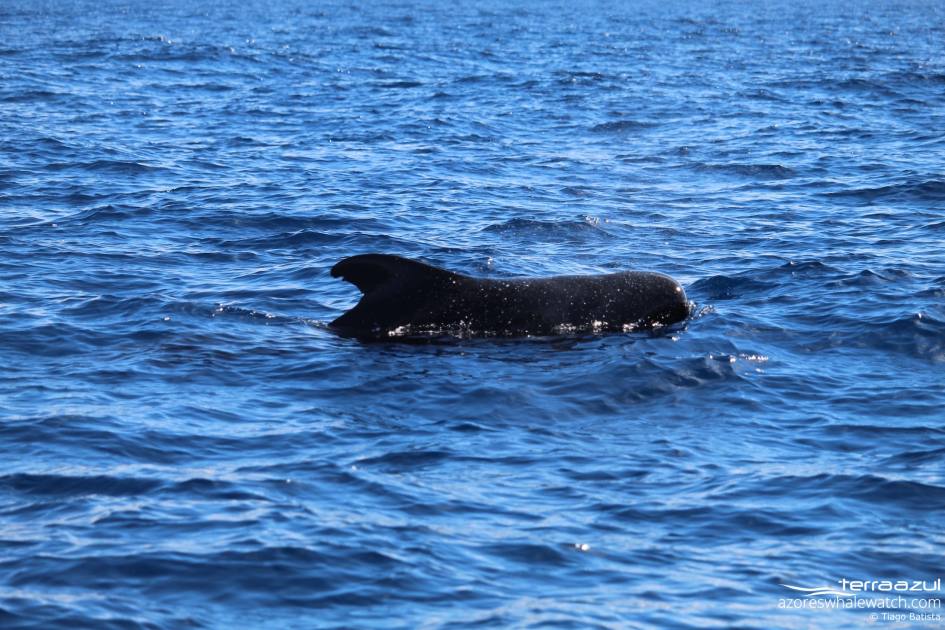 Today the sea felt like home again. It has been a little complicated regarding weather conditions this week, but one thing is for sure, October is month full of surprises.
The weather is slowly stabilising and sunny days are back, with them the pilot whales arrived as well.
Todays surprise during our afternoon tour were the pilot whales. Migration of this species is very poorly understood, but one thing is certain their long black-grey bodies are a very powerful sight.
Our tour started as well with a beautiful group of Risso's dolphins, these white dolphins were extremely curious about our boat, something rare for a Risso individual. Our whale watchers were amazing filled with excitement.

One of our dynamic whale- watchers was a spanish surfer that started a challenge called #1000pasosinplastico, this means that you should try to walk at least 1000 steps without finding garbage on the beach or on land and if found one has to pick it up and throw it out, I highly encourage everyone try out this challenge Once again one of the most amazing days in the beautiful Azores.
#Rissos#Shortfinned pilot whales #1000pasos