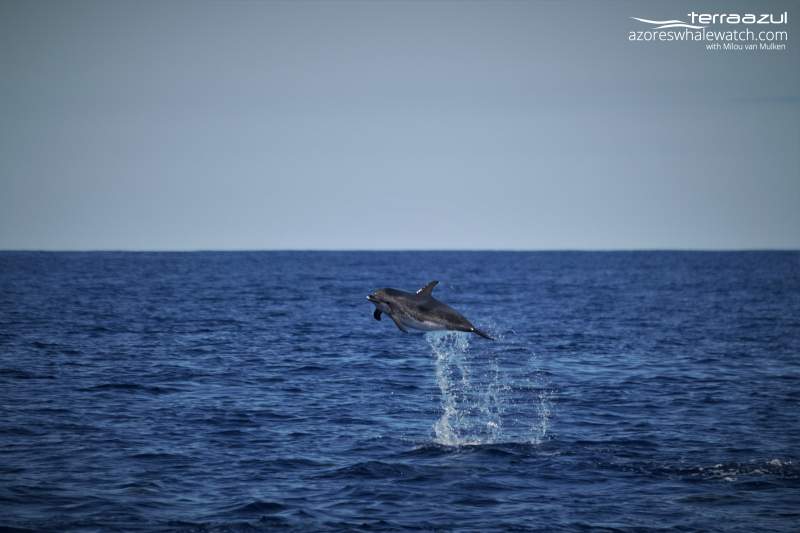 We started this day being wet on land, but dry on the sea! As very often happens, the sky above the ocean was blue in comparison to what covered the island, and so we went for it!
At first we stayed with a super large group of Atlantic Spotted dolphins. They were socializing and swimming fast with the boat. It was a competition but when the sea is not completely flat its always the dolphins that win from our boat! We only realized how large the pod of dolphins was, when far, far away to our left, our Swimming with dolphin boat was following up with the same dolphin pod. It was certainly over 300 animals and in reality many more than that. It is hard to count such a high number!
Then we moved 8 miles South East, and found ourselves a large Sei whale! The whale showed many times nearby, and for once this champion of speed was just calmed down and seemed to be resting, and feeding later on. It was a pleasure to watch him/ her in peace!
See you tomorrow in our next blog 🙂