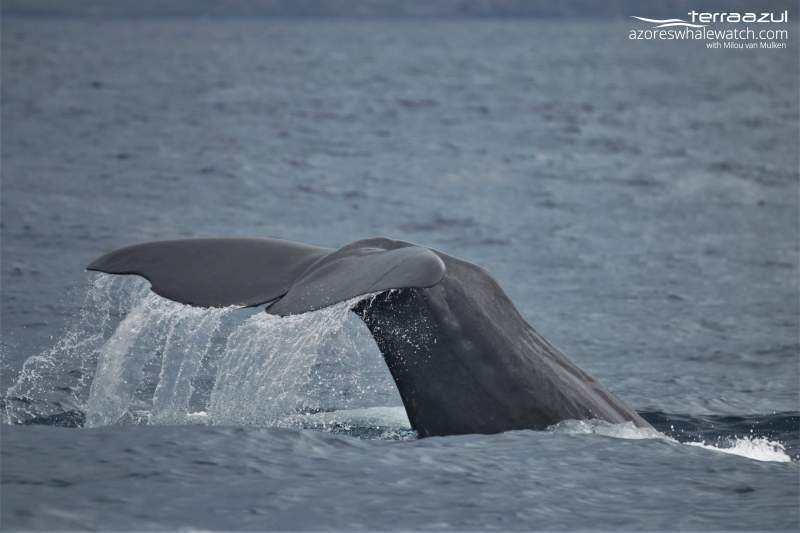 Hello Whalewatchers,
when we went out this morning, we had a beautiful sky with white clouds and the sun showing up. The sea was wavy and it was fun to ride the waves with our Zodiac boat.
About 5 miles away from the coast we were so happy to see 2 spermwhales resting there, while preparing for the next deep dive. After a few minutes they showed their flukes and went for a deep dive, bye bye 🙂 We went on and we spotted more spermwhales around, also one juvenile. They were all resting before they left us for a deep dive. Even if they are leaving it is always great seeing them showing their flukes before a deep dive.
We left the area of the spermwhales and went in the direction of Ponta Delgada while getting really wet from the splash of the waves. Luckily we were well prepared with our rainjackets 🙂 Close to two fishing boats, we saw 2 Rissos dolphins, probably hunting for some fish and there were many Cory's Shearwaters around.
On our way back the sea was more calm and the sun helped a lot ton get dry again.
It was a wonderful morning, I hope you enjoyed!