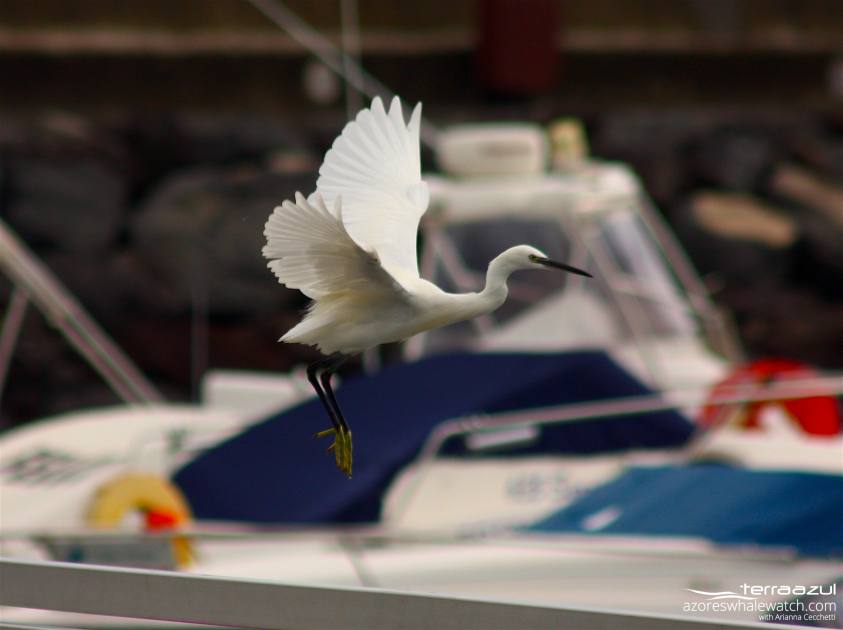 The last month of 2018 has been good despite the rougher weather conditions typical of winter time. So, we did spend some time on land, but we also enjoyed quite few days out at sea.
All four resident species were recorded. In addition, we had a pleasant visit of striped dolphins and of …false killer whales! A loggerhead turtle was also spotted once.
In the map below it is possible to see that sperm whales (green dots) were seen beyond the 1000m depth contour, striped dolphins were also seen quite close to it (grey dot), while the other species were recorded closer to the coast.
This pattern is not unusual, although some exceptions can occur. In fact, sometimes sperm whale can be seen also closer to the shore if they are not foraging, for example, they may rest or socialize in small groups in shallower waters.
Risso's dolphins are quite often spotted off Ponta Garça, as it was the case in this month (pink dot). In this area the coast is quite steep and there are some small seamounts. Risso's dolphins' diet is mostly composed by squid, and for this reason they tend to dive deeper than other dolphin species. This spot seems to be a good one for them and eventually for us too, as we don't have to go too far to detect them when they are around 😉
During our days on land we still had interesting sightings… not of cetaceans of course 😉 but of the beautiful little egrets (in the above photo). Egrets use to visit the marina in winter time in search for food.
How will it be the next year? We are thrilled and curious to experience the ocean this upcoming 2019. As for now we wish a Happy New Year everyone!