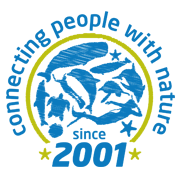 Ready for a Marine Expedition to the World of the Atlantic Ocean Cetaceans?
Azores Islands
Here at Terra Azul Azores base, in São Miguel island, we provide unique and unforgettable holiday experiences in the Marine Wildlife Oasis of the Azores Islands. 24 different species and 4 cetacean residents year-round to be encountered – let's get you closer to Nature!
To find out more about who we are and what we do, click here.

One of the 10 Best Whale Watching Destinations
+ Reviews on TripAdvisor FourSquare Yelp Google+ Facebook
Azores Whale Watching

The Azores Islands – a Top Green destination for Adventure holidays, and one of the best places for Whale Watching & Swimming with Dolphins time!
2 to 3 hours away from the UK & EU and 4 to 5 from the US & Canada, in the middle of the Atlantic, a beautiful archipelago with the most incredible natural Wonders. Click here to know more.