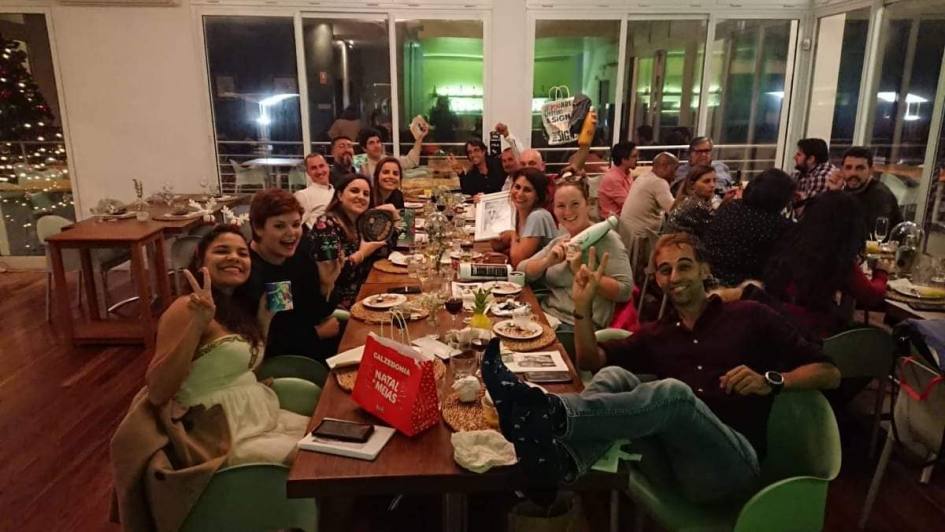 Hello everyone!
The Christmas month has arrived and with it our Christmas Dinner with the team!
This year we chose a restaurant by the sea with a nice view but as it was night time we couldn't see 🙁 But we could hear the waves 😀
Some colleagues prepared a surprise for the team before dinner, showing a little funny resume from this season, it was a really nice moment and we really enoyed! In the middle of the dinner we had one more surprise…Santa arrived.
In the beginning of November we made a Secret Santa and we withdrew a name out so each one of us could stay with a name to give a present on the dinner night…and so it was, before the dessert we exchanged presents. Another good moment!
On a more serious note, we must not forget that Christmas it's a time that we spend more and consume more. Let's not forget to care also for the planet and give responsible presents: useful ones and also a good idea is to offer experiences instead of something material!
Merry Christmas to all of you! HO HO HO !