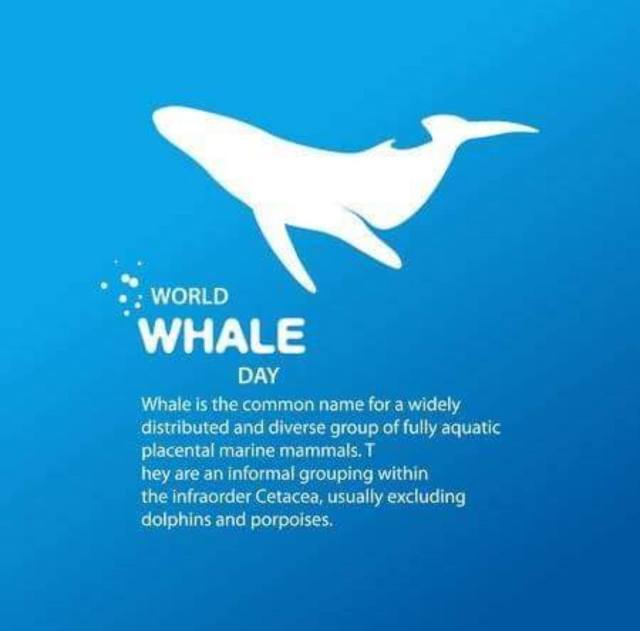 Today is Whale Day! 
The celebration aims to raise awareness on the need of protecting whales.
The oceans' most iconic mammals threatened by human-related activities.

Whales are threatened by different kind of pollutions: e.g.,  by chemical pollution, visible (plastique and human belongings on the sea) pollution, and also acoustic pollution… and more.
About acoustic pollution, there is an amazing documentary that we will highly recommended you:
SONIC SEA   (Click!)
This documentary is a good way to understand more how "acoustic human pollution" is killing  Whales, but also the entire Sea Life.
The celebration of a "Whale Day" was established in 1980 on the Hawaiian island of Maui to celebrate whales returning after the seasonal migration. On this occasion, the Maui Whale Festival is organized by the Pacific Whale Foundation and they offer some events, concerts and shows to celebrate the Whales. Is it not so beautiful?
Today Let's SING & DANCE for the Whales, and Let's PROTECT them all year!
Credit Picture: Lorenzo Fiori