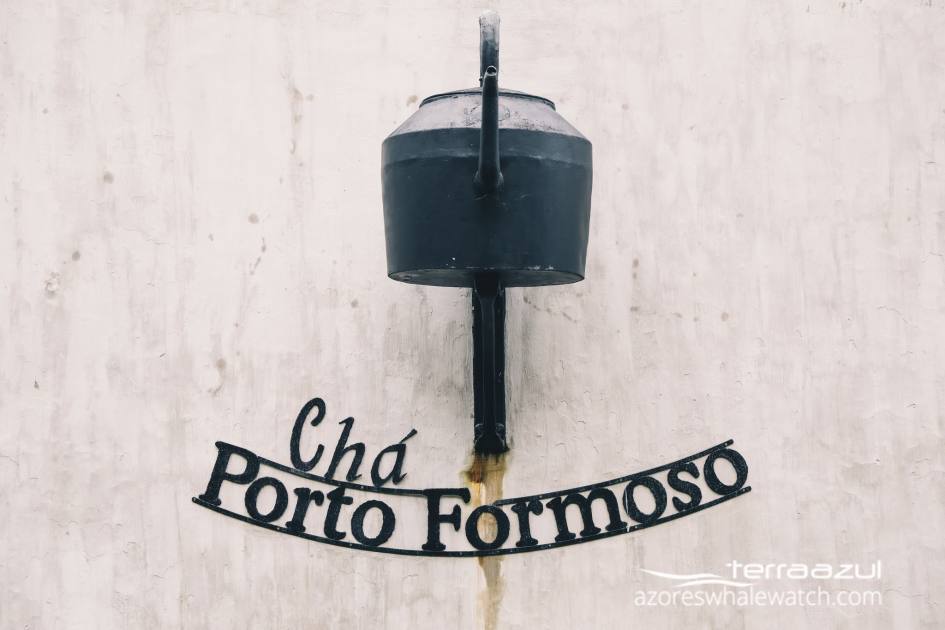 Nicole is our lookout girl, meaning she is on the coast line looking at the ocean with the binoculars in order to find life and guide our boats to it. She is very proud to have learnt this trade that is part of the Azorean culture.
She is very proud of her home island "Sāo Miguel" as well as the culture, one experiences on the island, that is why she decided to show us the amazing Tea Factory of Porto Formoso.
The island of S. Miguel has the only two tea plantations in Europe for industrial purposes, namely in the North coast.
Porto Formoso Tea Factory is one of  those spots, with a mesmerizing view of the Ocean, one can gaze at the green plantation and have an idea how the tea production started in the 19th century.
Nicole wanted to share with us how one can visit and after the historical explanation enjoy a warm cup of tea.
We learned about the organic production of Tea at this factory and are proud of using Azorean products that contribute to the local economy.
When Whale Watching, after every tour we always offer Green Tea from the island to all our guests, so now if you ever visit us, take Nicole's advice and explore this beautiful plantation and enjoy with us a cup of Tea.
Thanks Nicole we had an amazing time!!!