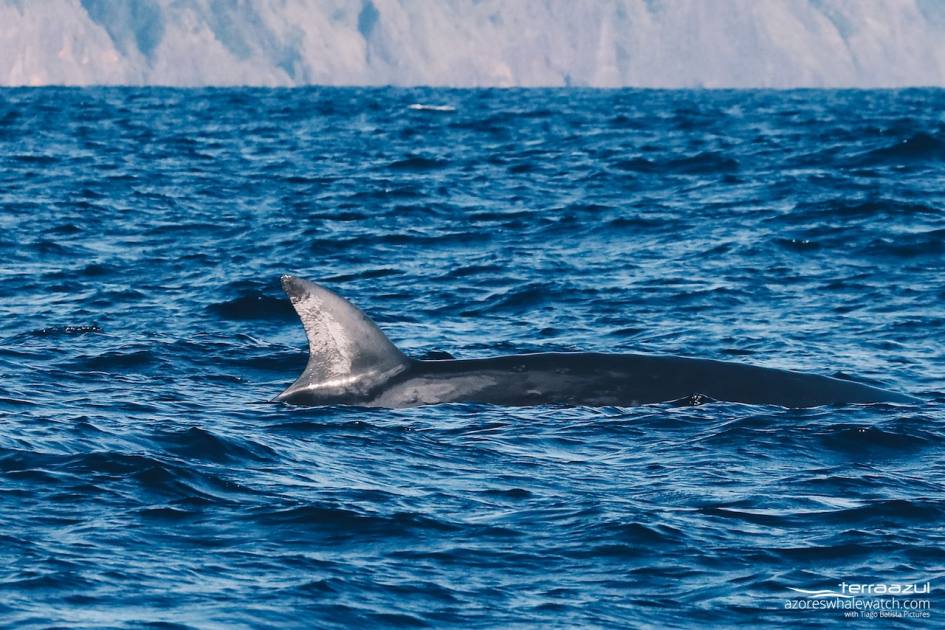 Hello everyone!
On today's tour we went to Faial da Terra to spot Sei Whales (Balaenoptera borealis). At the beginning we spot only one but with eyes open, a few minutes later  we spot one more! They were heading East direction on their migration pattern.
Then we head to a big group of Atlantic Spotted Dolphins (Stenella frontalis), they were very active, hunting the fish with Cory's Shearwaters! We could also see a ball of fish close to the school. On our way back we enjoyed the view and the beautiful sea…it was like gliding on a mirror!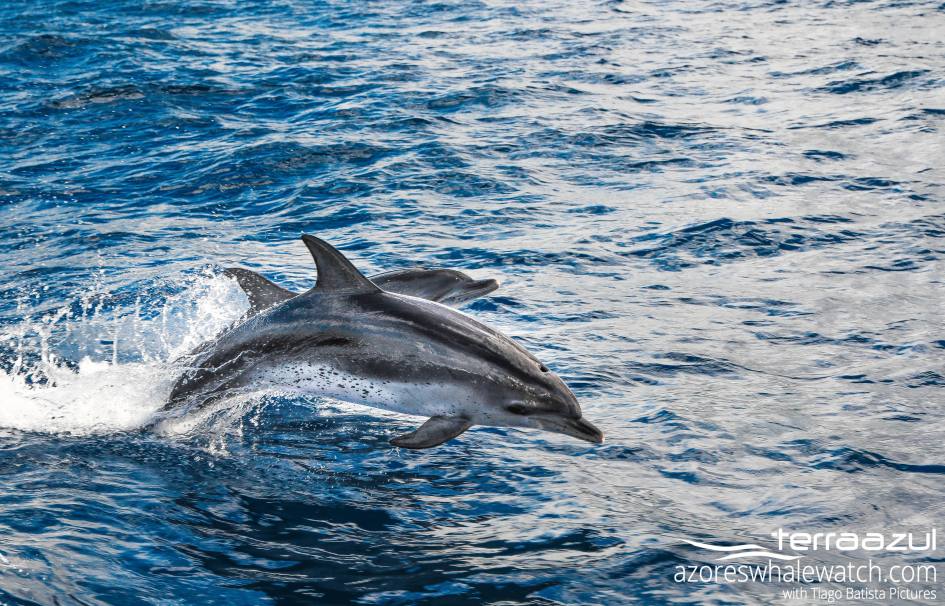 I hope you had enjoyed, see you at Terra Azul!