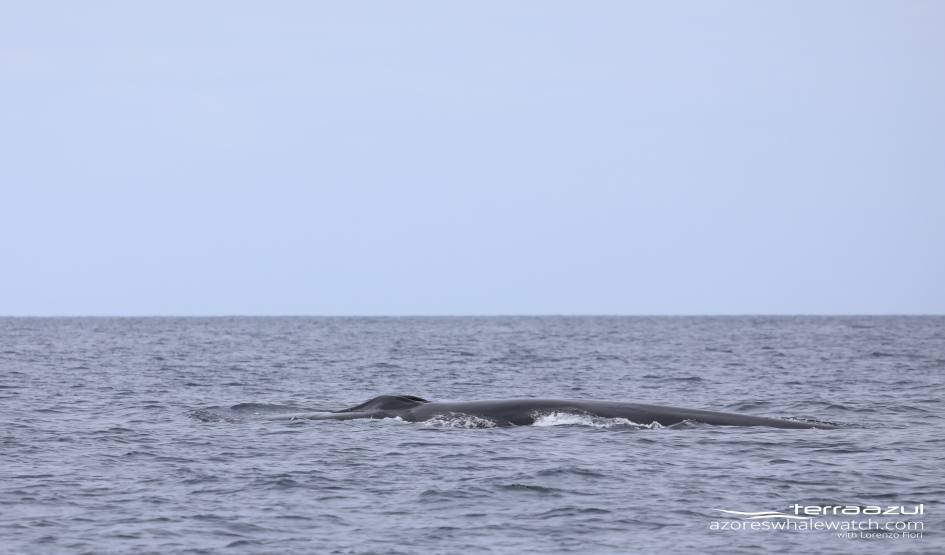 Hello whale watchers!
On tge latest tours we had wonderful sightings! We started by seeing a big group of Common dolphins, the were msybe a 100 or more! After a while we started to see different colors…Striped dolphins mixed with the Common. This time the behaviour was a bit different. They were calmer than usual and sometimes they even got close to the boat!
The the lookout saw 2 whales and so we went to the location. When we arrived we searched for a little bit and then we saw a Fin Whale. After a while we saw the 2 of them, it was a mother and a calf! At thr beginning we could see both of them but after a while they started to dive more and it was more complicated to see.
Also, on the way back we found a big turtle but it was on a shallow dive.
I hope you had enjoyed, see you at Terra Azul!