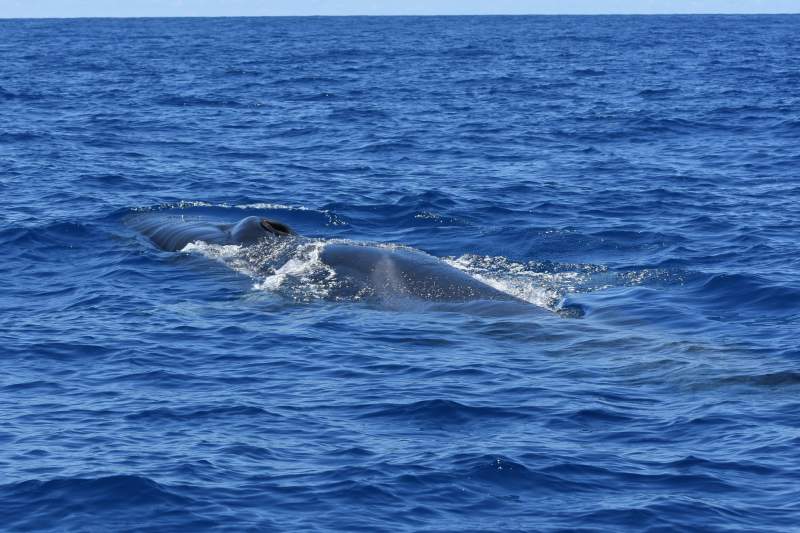 Hello everyone! Today was a very good day, we started the morning with a very active group of Striped dolphins, jumping around.
A few minutes later we saw a Fin Whale feeding so she was always up and down. Later on another Fin Whale also feeding. Almost at the end of the tour, we saw 3 Fin Whales, today was a day full of these whales 🙂 One of them was very big, you can see them on the live that our skipper Tiago made, https://www.facebook.com/azoreswhalewatch/videos/1619511831472092/
Further away, we could see on the horizon 4 blows from Fin Whales too.
So this was our amazing morning! If you want to join, come visit Terra Azul!