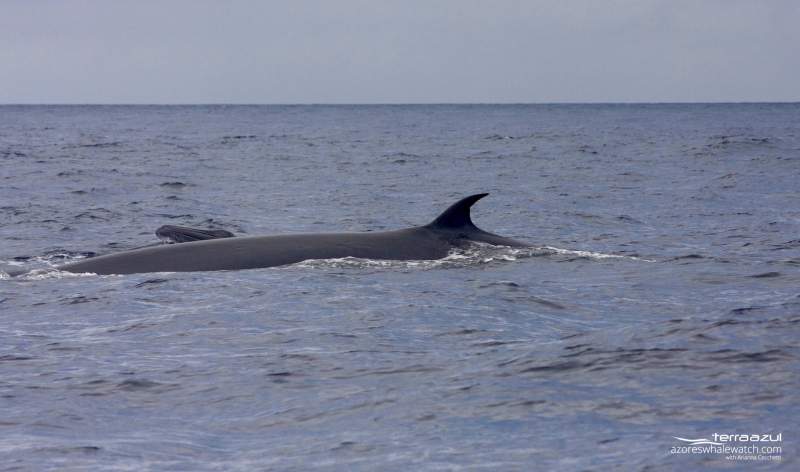 This morning didn't start in such a sunny mood as lately and the clouds scared us a bit because they could block the view of the lookouts.. But who fears clouds when we have a super lookout like André? 🙂
With grey skies we headed out to the ocean to meet a huge mixed group of Atlantic Spotted dolphins and Common dolphins that were having breakfast with the Cory's Shearwaters 🙂 Everywhere you looked there were dolphins playing with each other and around the boat! We were also swimming with them today.
Our friendly Bryde's whales were still around today so we took the chance to introduce them to some more of our passengers 😀
The calf in the late afternoon was surfacing alone a bit in front of the mother. It seemed the little one is getting more and more confident to be independent one day soon. Baleen whales in fact tend to grow fast and are weaned before reaching one year of age, contrary to toothed whales which tend to stay with their mothers up to three years.
What are you waiting for? Join us on one of our tours and you'll get the chance to experience these fascinating creatures in their natural environment 🙂