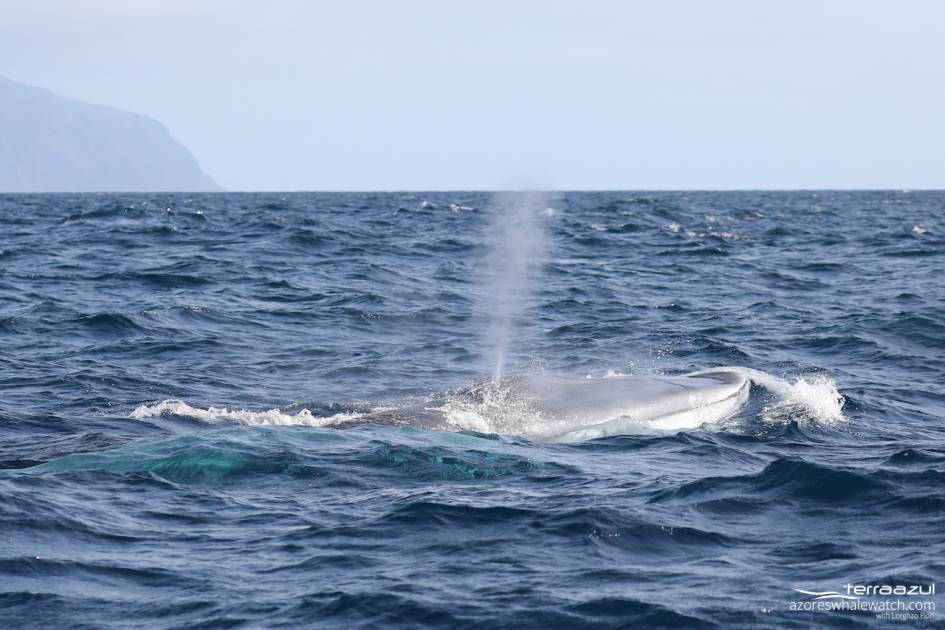 A Fin Whale (Balaenoptera physalus) surfaces in front of Terra Azul boat.
Today wind was blowing strong over São Miguel island and white-caps made our search for whales and dolphins more complicated.
But there are some blows that raise well over the sprays of water and after a long roller coaster ride there we were, "face-to-face" with two adult Fin Whales (Balaenoptera physalus) slowly swimming together!
On the long way back to shore, we had also the chance to encounter a couple of groups of  Common Dolphins (Delphinus delphis). One was actively feeding on a school of small needle fish, as you can see from the picture below!
It is always worth to withstand some waves here in Azores!