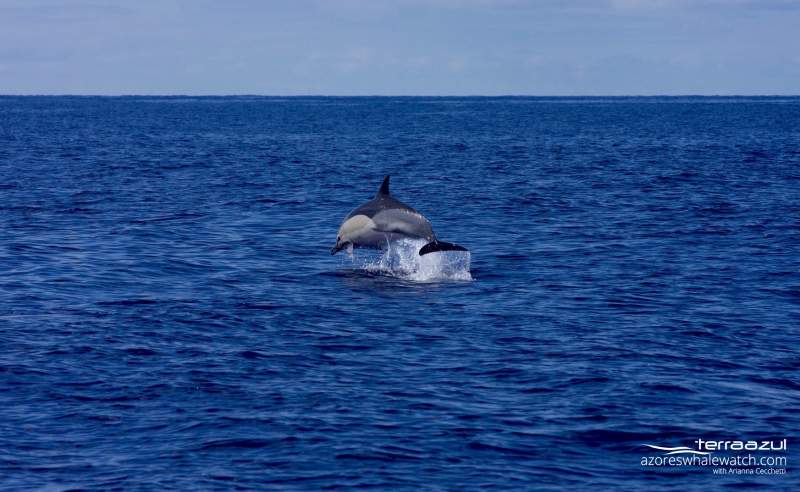 Hello everyone! Today was a beautiful sunny day to go to the sea but despite the weather being nice, it was cold and with a bit of wind. This time, we went a little bit more further than the usual, close to Lagoa city and we spoted a group of Common Dolphins. It was a very nice group, they seemed to enjoy surfing the waves.
Then we went looking for another species, probably a baleen whale, but it was very difficult because the whale was traveling and eventually we couldn't see it.
If you want to join, come visit us at Terra Azul 🙂 .