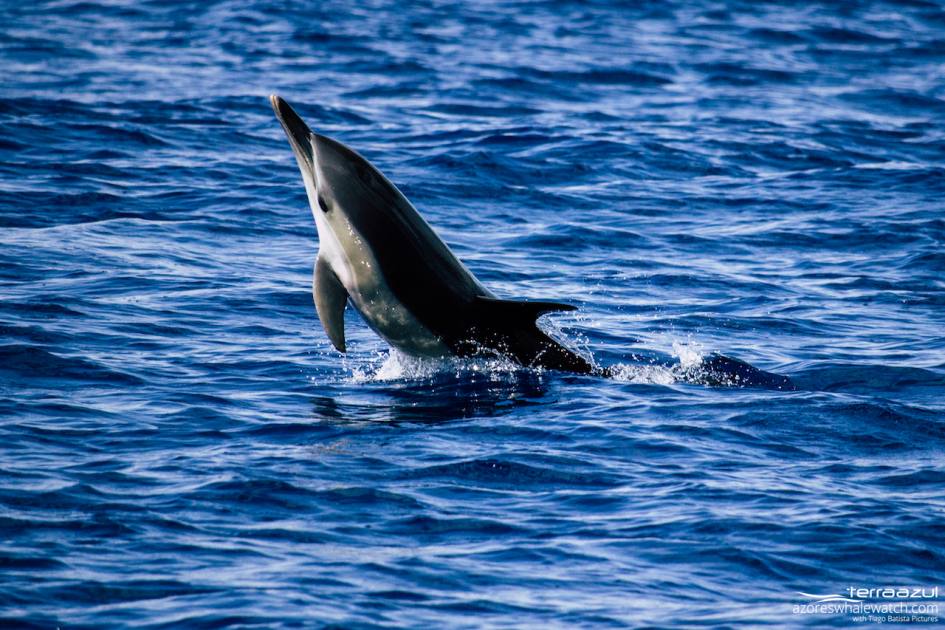 Hello everyone! Today we had very active dolphins…
The first group was smaller but they were very social. We could see dolphins rubbing each others bellies, some of them were playing, passing under each other, really fun to see! Then we went to a search for more animals and we found another Common Dolphins's group. This one was bigger and still active, very sociable!
On our way back we found a ghost net floating and this can be very dangerous either for boat but also for whales and dolphins, as well as other sea life. If you want to know more about this subject click here.
I hope you had enjoyed, see you at Terra Azul!