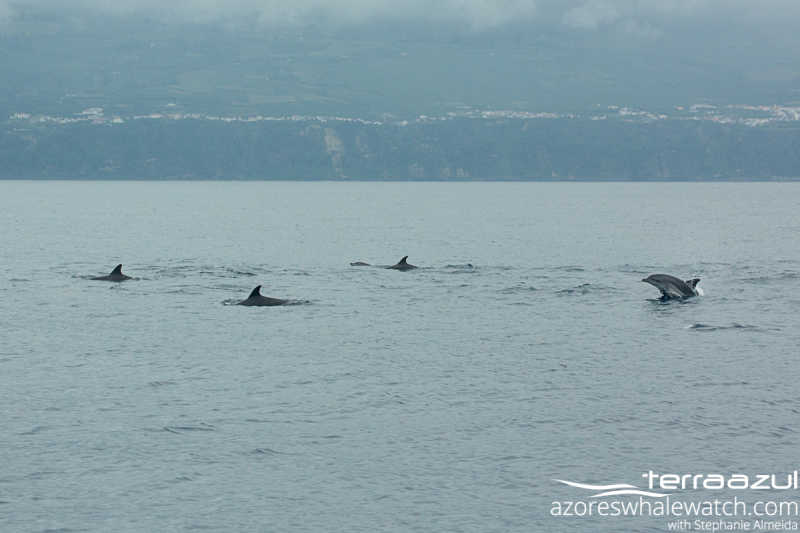 The day started with a beautiful calm morning with a very relaxed group of Common Dolphins that staying quite close to the boat the whole time 😀 This was followed by a resting group of 7 Sperm whales! The group of females with a couple young males stayed for a very long time relaxing at the surface, and allowed us to enjoy their company for a while.
On the afternoon tour we sighted 4 different Species! Our always faithful Common Dolphins, the very shy and rare Beaked Whales, the very curious and friendly Spotted Dolphins and the gentle and calm Pilot Whales!
We were "attacked" by Spotties today! Well not attacked but everywhere we went they would show up. They even were mixed with the Pilot Whales!
Our day was a  bit cloud and grey, but very warm and with very very flat ocean!
Stay tuned for more updates on our tours! 😀