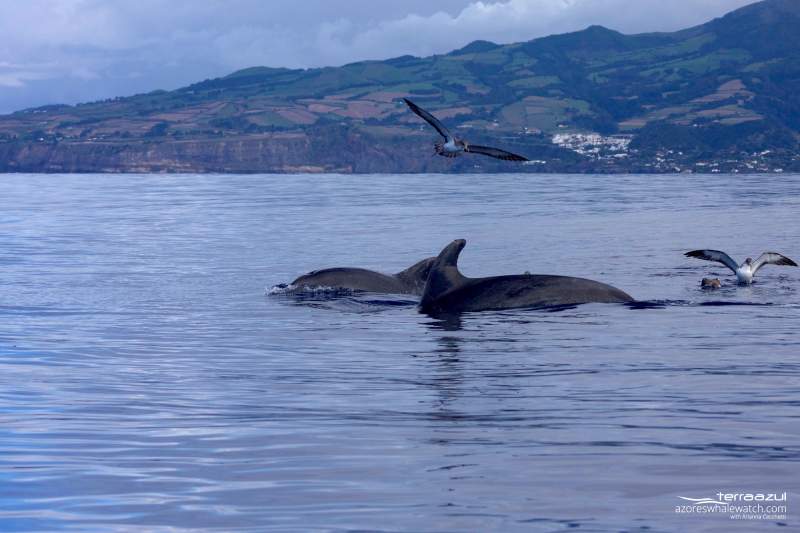 Hello everyone! Today's tour was fantastic. We had an amazing sea and a bright morning.
First, we saw a group of Bottlenose Dolphins. They were very relaxed, swimming around, enjoying the good sea 🙂 . Then our lookout told us that we had another group of dolphins but this time they were Common Dolphins. This ones were more active because they were feeding. When we arrived the dolphins came close to our boat to check it out, it was really nice!
Really nice weather and really nice dolphins, what more could we ask for?!