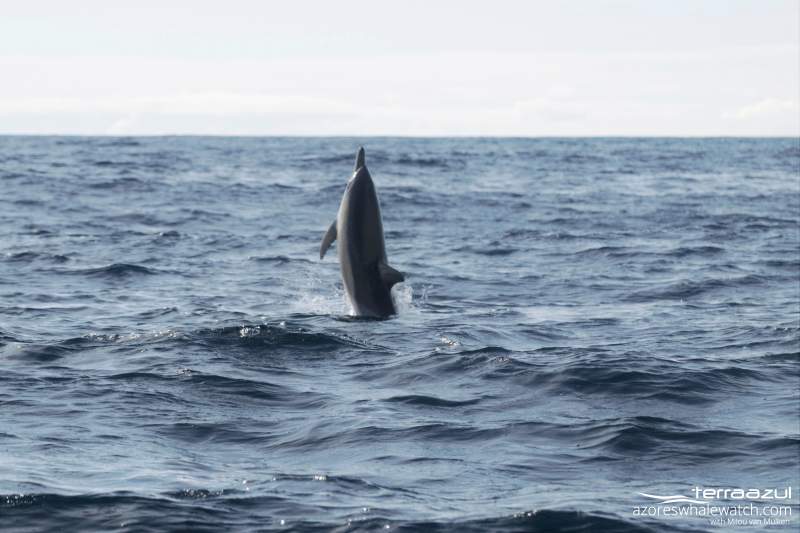 Hello everyone! After a really rainy morning and with clouds everywhere, we could go out to the sea to see some life!
In the afternoon the weather got a lot better and we had the OK of the lookouts. The first species that we saw was a group of Bottlenose Dolphins. They are very temperamental and sometimes (like today), they just don't show much and are more relaxed 🙂 .
Then we left the Bottlenose and went for the Common Dolphins. These were more playful swimming with speed and crossing eachothers ways. We enjoyed very much.
I hope you had enjoyed, see you at Terra Azul!