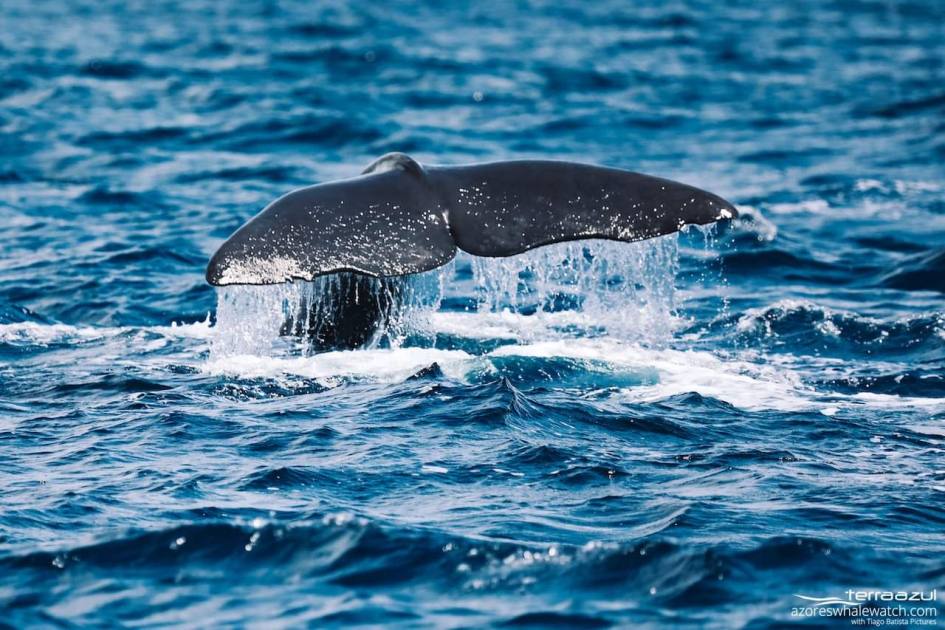 Hello whalewatchers!
Today the day started a bit rainy but that didn't stop us from going to the sea. When the lookout spotted the animals we went out right after the briefing. Close to the islet we saw a group of Common Dolphins, but we didn't stay too long because the lookout saw a blow on a diferent location. While the lookout was confirming the other species, we went to see a group of Bottlenose Dolphins, they were a bit shy but we could see them well and they aldo had some juveniles on the group!
Then we went to see the Sperm Whale! When we arrived to the area we saw a little Sperm Whale, which means that we had more around…Not too far was another one maybe the mother, we stayed with her for a few minutes and then it dove. We could see that the mother had a mark on the head – the entire head was white and we have been seen her around with the calf!
On the way to the islet we catch some rain but we always have our Green tea from the island to warm us up after the tour 😀 !
I hope you had enjoyed, see you at Terra Azul!