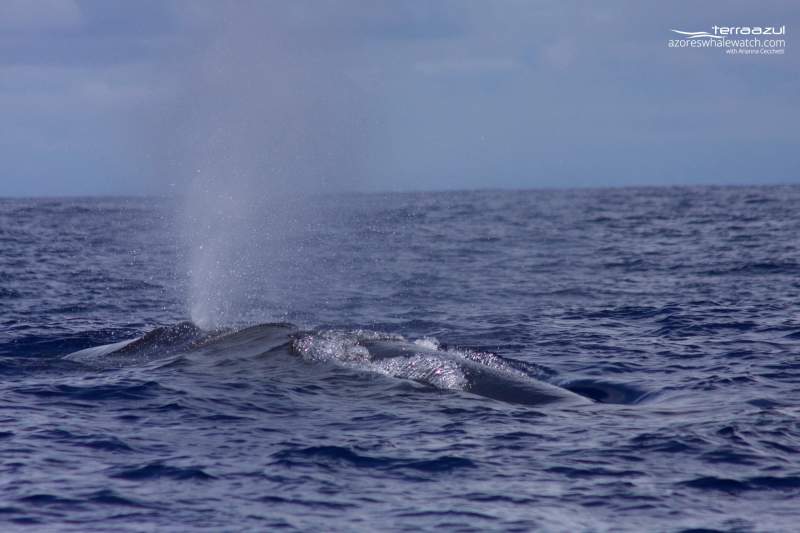 This week in the Azores we have had one of the most beautiful weeks this month. Sun and a flat ocean allowed us, to appreciate the species like this afternoon, where we could observe the melon white head of three adults and grey body of a beautiful Risso's dolphin.

The afternoon continued with the sightings of 4 beaked whales. Beaked whales are hard to observe, not a lot of people can say they have seen a beaked whale. These animals are rare, shy and deep divers. Meaning that our whale-watchers today were really lucky, of course it is always hard to determine what kind of beaked whale we saw. In the scientific community this is hard even for the most experienced.
We decided to travel to the very end of the island, to see a baleen whale with her young calf. Travelling Sei whales, made the trip worth while, we thought the migration of the baleen whales had come to an end, it is clear not all migration patterns are fully understood.
The ocean takes and gives. Today it took our energy and gave us the most amazing sightings of three of the various species that come through the Azores. Lucky we are.