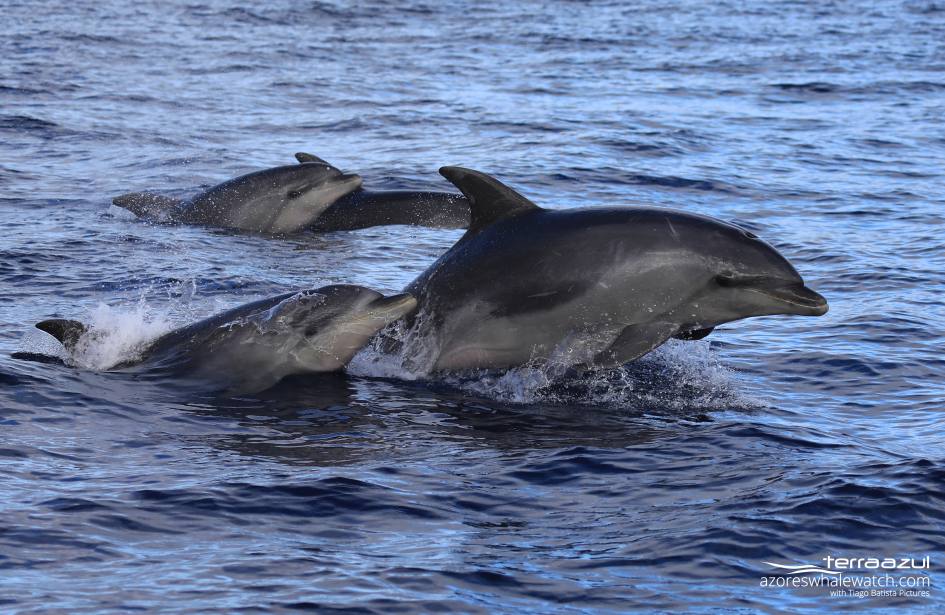 Hello everyone!
On today's tour we had the oppurtunity to see two species of dolphins with two kinds of behaviour.
First we had a group of Common dolphins foraging with 500 or more Cory's Shearwaters. In the middle of the sea birds, we found a Great Shearwater (Puffinus gravis). They are a bit similar to the Cory's Shearwater but  a characteristic that we use to distinguish them is by looking at the beak, the Great Shearwater has a black one.
Then we saw a very active group of Bottlenose dolphins. They were socializing and so they were jumping a lot, very acrobatic!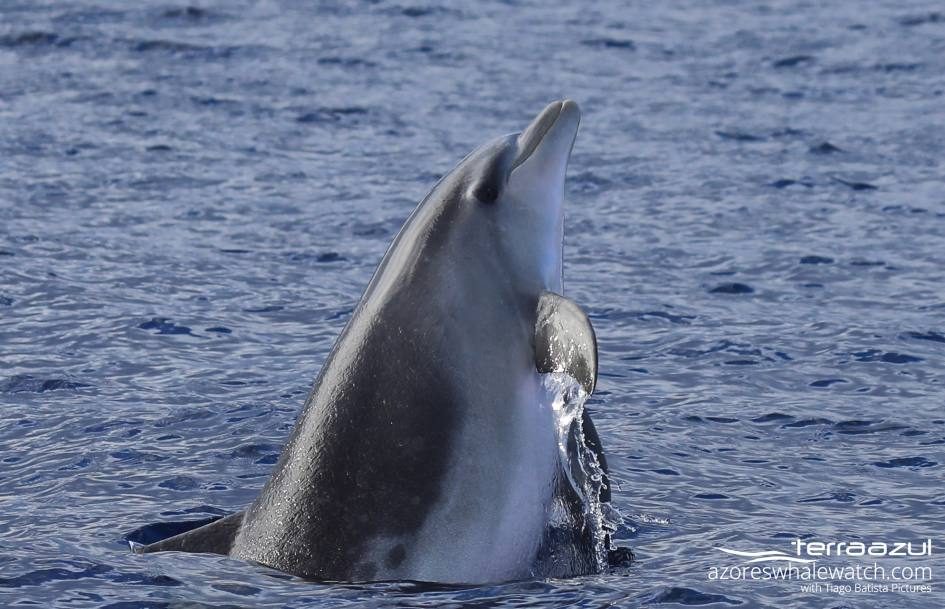 I hope you had enjoyed, see you at Terra Azul!