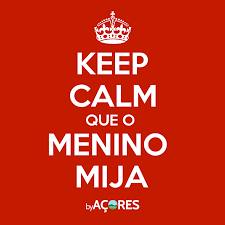 Traditions are a way to celebrate our culture.
Here in Azores the time of the year has come to celebrate Christmas. Here is one of our traditions celebrated by Azorians, "O menino mija".
What does that mean, you are wondering. Well basically starting from the 24th till the 6 of January, family and friends come knocking at your door expecting to spend time with you.
Friends and family will usually knock at your door and say "O menino mija ?"-which means the little boy needs to pee! It is a fun way to celebrate the holidays.
So different liquors are served for guests like the tangerine or milk liquor. The degustation of these liquors is accompanied by different sweets from the island and fruits.
This is one of my favorite traditions of the island were the spirit of getting together with friends can be felt at every Azorian household.

The kindness of Azorian people is felt when celebration the holidays there is no doubt about this, so if you have any traditions you would like to share from your countries just share with us =)