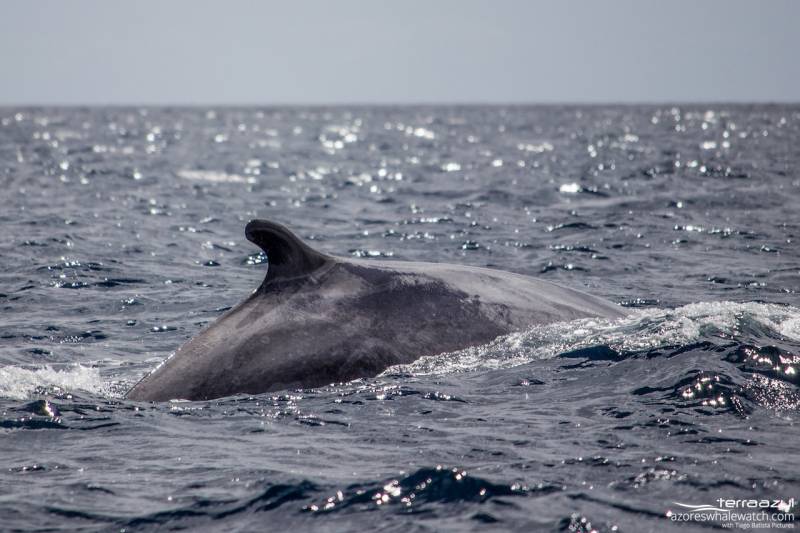 Today in the morning we started with 2 more Blue Whales! And this time one of them showed its huge tail 3 times, how amazing. Each time the whales took a 10-15 min. dive before coming up, showing some blows, and dive down again. Unfortunately my camera had no SD card inside….so there are not photos of the Blue Whale today…but…I believe this was meant to be seen with the eyes only!
After the Blue Whales there was a very social group of Bottlenose Dolphins, finally after 2 days…some dolphins again! The largest and very old male of the group came very close to the boat and had a dorsal fin full of parasites.
At 13h we saw Finwhales and Bottlenose Dolphins, and at 16h Finwhales again. We can now officially say that Baleenwhale season is racing in Sao Miguel!