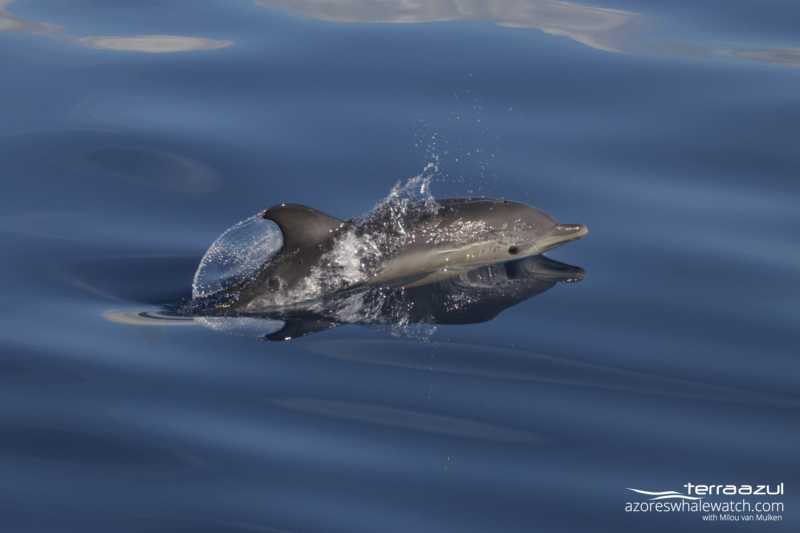 Summer is still going strong here in the middle of the Atlantic! We spend a full day with absolute flat ocean conditions, excellent visibility and burning sun on our faces. The Marine Life must have noticed that too, because our dolphins and turtles today were extremely calm and enjoying their weekend rest.
In the morning we saw 2 BIG groups of Common Dolphins, with some very curious babies that left their mom's for a bit to come and check us out next to the boat. (see photo above)
In the morning we also saw several Loggerhead Turtles, just as calm as the dolphins. I told you – Saturday seems to be a real relaxing day for all animals out there! In the afternoon we saw a group of Bottlenose dolphins, and in the later afternoon we swam with Common Dolphins.
Follow us for more news about our upcoming trips and sightings 🙂