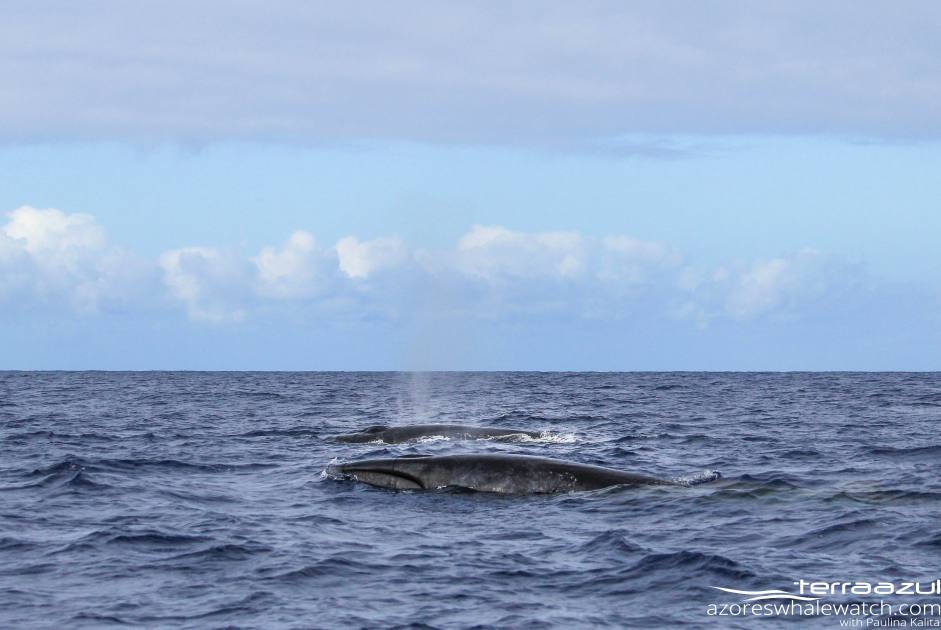 Hello everyone!
Hope you're doing fine! 😀
Today the morning started with a beautiful and clean blue sky! It didn't took long for the day to be even more brighter 😀 We saw a Sei Whale (Balaenoptera borealis), the first of this Summer season!
Then we had the beautiful company of the Atlantic Spotted Dolphins (Stenella frontalis) to give smiles to everyone on the boat!
Hope you enjoyed, see you at Terra Azul!