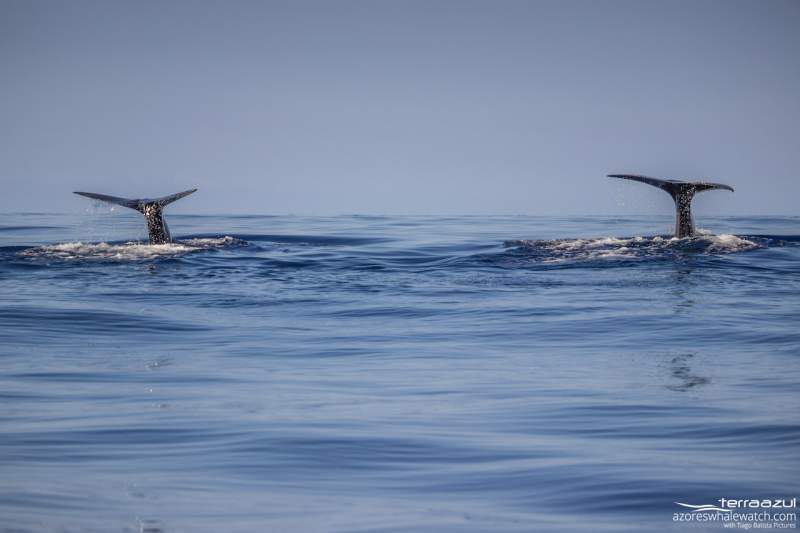 Who thought October would bring us this bright sunshine and flat seas as we got today?! It feels like the middle of August at the moment, and we are appreciating it very much, before it is gone!
This morning we left the marina to find a relaxed group of Common dolphins that were just interacting between each other and a bit with out boat. After a while we noticed a group of Risso's dolphins that were traveling fast, probably to get some fresh wind in their face with this heat 😉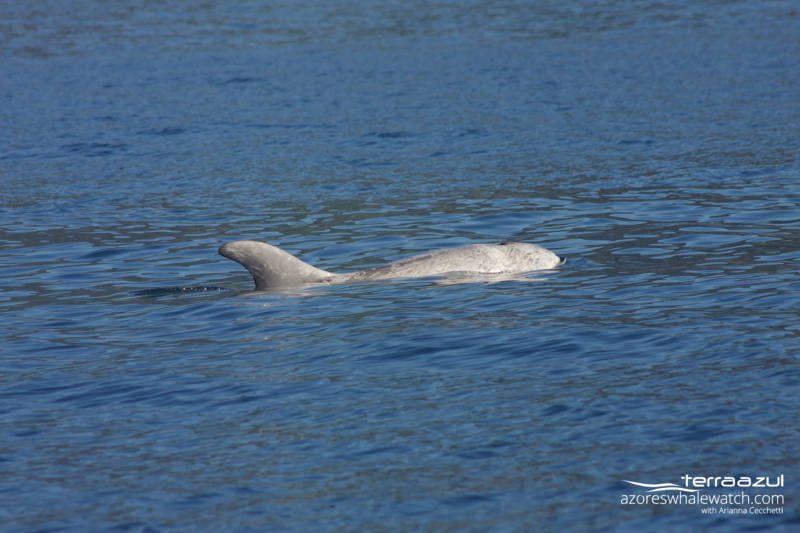 Then, we raced on the nice and flat sea 8 miles out to find 4 Sperm whales! Actually, on the way to the whales we saw 2 flukes going down by side of the boat, so it was a funny sight as it happened twice. When we finally reached them, the first 2 whales stayed around shortly and than dove down together, showing both flukes simultaneously in the air.
Soon enough we heared from our lookout that another 2 whales were nearby! It turned out to be a mother and a juvenile, of which the juvenile had a very large white patch on its back. They stayed resting on the surface for a while, and then – just like the other whales – dived deep down simultaneously, showing their flukes just like the others!
So it seems like the whales are following each others fluke prints very closely today 😉
Tomorrow more surprise sightings are waiting!