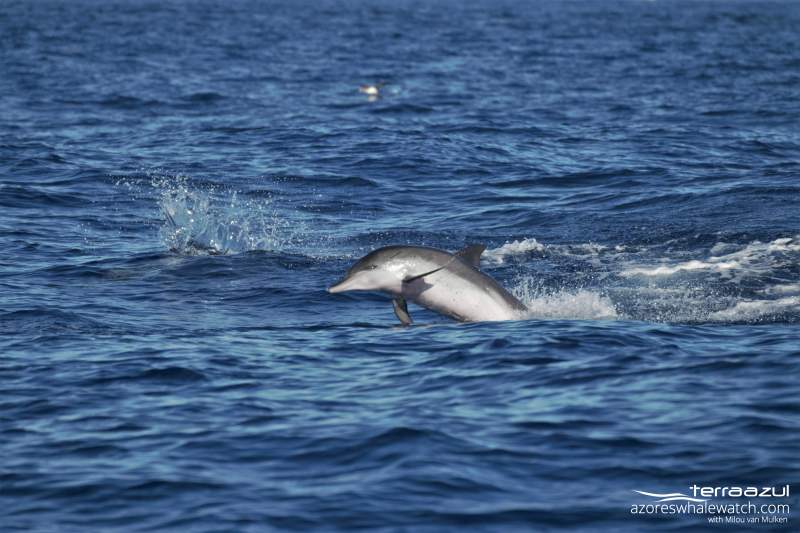 Today was a dolphin day, but they showed off very well 🙂
Starting with a calm group of Risso's dolphins, including the very small and dark calf again. This could have been the same group and calf as yesterday, but that's a guess
.
Later on we moved to a huge group of Atlantic Spotted dolphins, that were feeding like they didn't eat anything in a month. Like usual during feeding time, the dolphins were going crazy, jumping out, racing through the waves, and eventually competing with our boat 😉
After this we went back towards the coast, and got a surprise to find another group of Risso's dolphins again! This group was much more active and consisted of some huge white adults that were showing off very well.
Tomorrow is saturday, will the animals be on a weekend break or will they be there? 😉