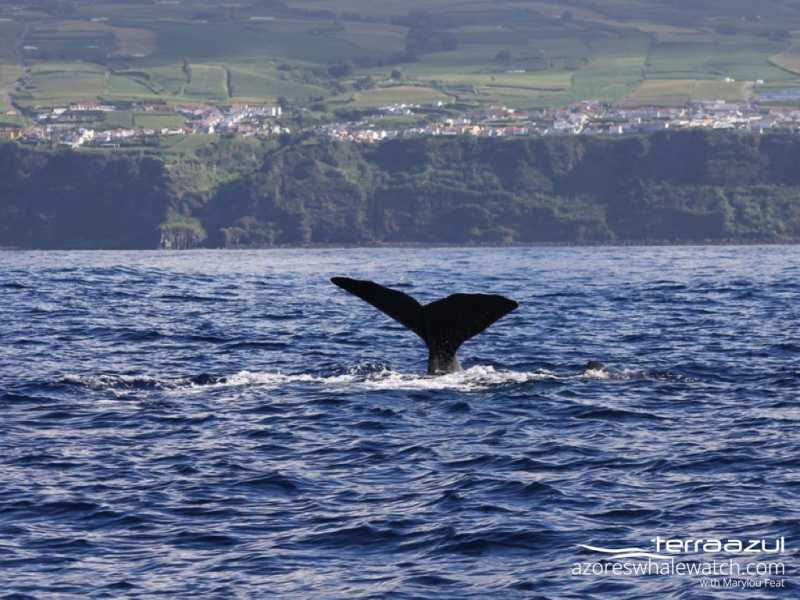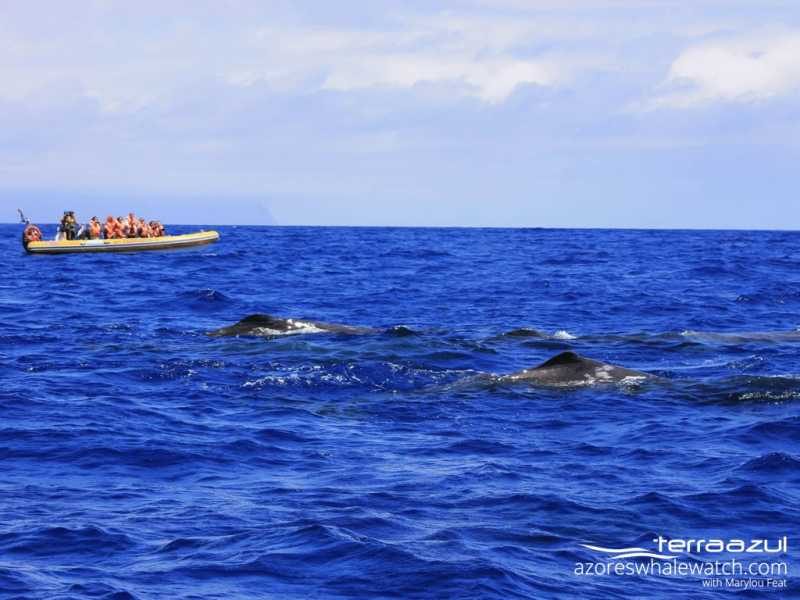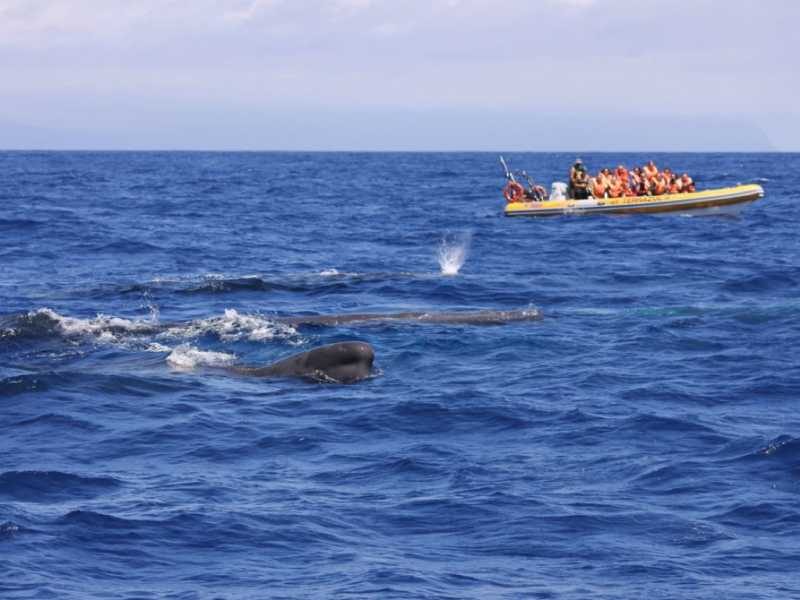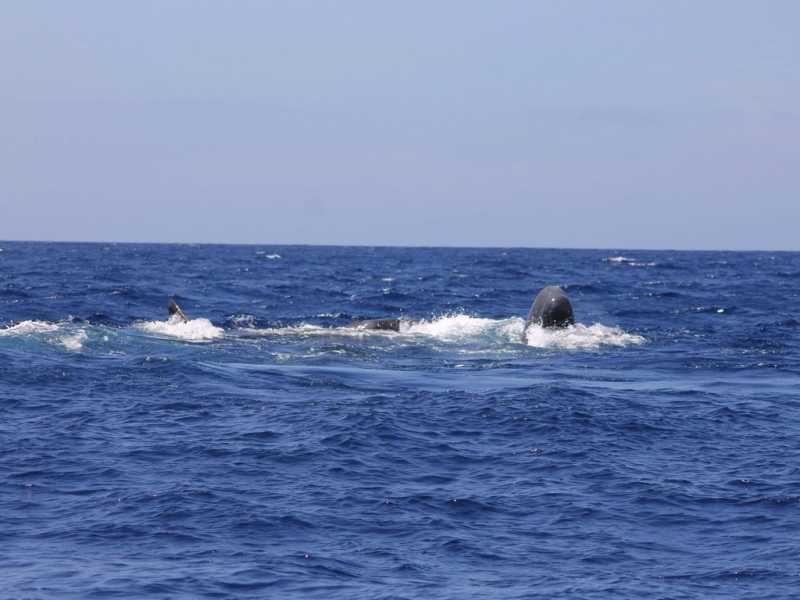 Yesterday was a wonderful, amazing day with more than 10 Sperm Whales !
In the morning they were disperse quiet and in the afternoon they  were in a huge group socializing all together! They star the daisy flower, so maybe to give birth, maybe just for a big social time!
Some of them jump all the day !
We also saw nice common dolphins and bottlenose dolphins and turtles! 🙂