Whale Watching Holidays Package – Azores Islands!
The best Whale Watching and Swimming with Dolphins location in Europe, and a beautiful Adventure playground in a very top sustainable islands holidays destination.
2 to 3 hours away from most European airports, and 4 to 5 hours away from Canada and the US lies the westernmost point of Portugal and Europe. An archipelago of 9 islands located right in the middle of the Atlantic Ocean, each island with its very unique natural and cultural features. A paradisiac and exotic scenario of the great Blue, with luscious velvet green craters of extinct island volcanoes that now form sculpted fairy-tale worthy lakes, waterfalls, naturally heated spring water pools, beautiful volcanic dark sand beaches, and a great variety of Nature's monuments and Wildlife. Some believe these islands to be what remains of the ancient civilization Atlantis!

Map Location: Where are the Azores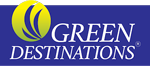 The World's Greenest Holiday Destination
Things to do and Places to go to
The Azores islands experience is known for the tranquility, and genuine laidback quality of life of its people, with a twist of Adventure, a widespread variety of Food & Wine festivals, and summer Music festivals.
There are World-class Adventure activities for everyone, at sea and inland from Nature Photography to Golf, Canyoning, Kayaking, Hiking, Mountain Biking, uncrowded Surfing, Rock Climbing, Sailing, Paragliding, Diving, Bird Watching and of course best Whale Watching, and Swimming with Dolphins!
Main Natural Attractions
not to be missed are the craters of Sete Cidades (Seven Cities), Furnas , Lagoa do Fogo (Lake of Fire), the Islet of Vila Franca do Campo, in the main island of São Miguel – rated 4 of the most incredible natural wonders in the World. Don't forget to visit the surrounding volcanic beaches and natural spring heated water pools!
The Weather
The Azores climate is moderate sub-tropical, with mild average temperatures year-round ranging from 15ºC/60ºF in the Winter, to 26ºC/80ºF in the high Summer.

You'll be glad to know that there are no dangerous animals or night dominating mosquitoes.
How to get there
You can get to the Azores islands using most holiday travel agents, or with your own travel arrangements. You can book your flight online from the US and Canada with Azores Airlines or Delta, and from UK & Europe with Azores Airlines or Ryanair to São Paulo II Airport in the capital city Ponta Delgada, main island São Miguel. Flights and rates vary throughout the year, so be sure to book ahead!
Where to Stay
Sunny Vila Franca do Campo is 15 minutes away from the airport in Ponta Delgada, and is known for it's coastal living, excellent restaurants, beautiful terrace views, and for having most of the best leisure beaches in the Azores Islands. Accommodation in the area goes from rental Houses and Villas, to Marina Apart-hotels and Beach Hotels, away from the city buzz and 15 to 30 minutes away from the best attractions and activities the island of São Miguel has to offer. Please contact us if you need any advice.
Excellent local products
are Cheese, Wines, Brandies, Fruit, and food in general (whether you prefer Beef, grilled Seafood or Vegetarian), homemade linens, woolen goods, lace, pottery and general craftsmanship.
Best time of the year for Whale Watching in the Azores Islands?
Anytime – it is possible to see up to 28 different cetacean species within the year – a third of all known species, 4 of which are resident (including Sperm Whales), with a success rate of 98% success and average 3 species encountered per tour.
Best time of the year for Birdwatching in the Azores Islands?
Anytime – many Birds find oasis in the Azores Islands to breed and raise chicks, or as on-route refuge. Up to 400 species can be observed within the year. Marine birds can be observed yearlong, peaking in Spring with the arrival of migratory species, and in Autumn with rare american vagrant shorebirds.

It is important to understand that, although we can count on scientific grade research data collected on occurrences in the Azores Islands, and our fast Zodiac boats and lookouts can guarantee sightings almost every time, the likelihood of spotting animals depends on environmental variables affecting the distribution of species. Sea surface temperature, primary productivity, sea currents and thermal fronts are dynamic variables that influence spatial and temporal distribution, resulting in differences in frequency of sightings between years and seasons. Changes in seasonal Weather, Sea conditions and visibility conditions can also affect the probability to detect and find wildlife.
Best time of the year for Whale Watching in the Azores?
Cetacean Resident Species
Cetacean Encounter Success Rate
Cetacean Species in the Year
Avg Cetacean Species per Tour
Whales Encounter Success Rate
Chance of having a Good Time!
Winter Season
Resident Species (Yearlong)
Sperm Whales, Common Dolphins, Common Bottlenose Dolphins, Risso's Dolphins.
Occasionally: Striped Dolphins, Beaked Whales – Blainville's Beaked Whales, Gervais Beaked Whales, Sowerby's Beaked Whales, True's Beaked Whales and Cuvier's Beaked Whales.

Main Season
[Mar-Jun] Spring – Giants
Baleen Whales – Blue Whales, Sei Whales, Fin Whales, Minke Whales, Humpback Whales.
Occasionally: Orcas (Killer Whales).
[Jul-Sep] Summer – Pods
Atlantic Spotted Dolphins, Short-finned Pilot Whales, Bryde's Whales, Northern Bottlenose Whales.
Occasionally: False Killer Whales.