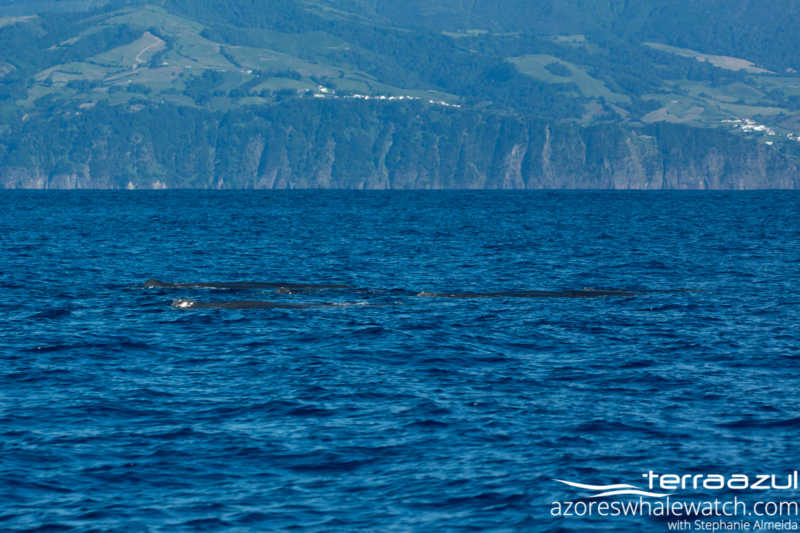 Today was a rare day in São Miguel! There was absolutely no clouds in the sky over the island this morning! Lagoa do Fogo for example was completely clear.
But now onto the whales and the dolphins!
We sighted 5 resting Sperm Whales, 3 adults, 1 juvenile and 1 calf.
Also on this tour we sighted a group of about 40 Bottlenose Dolphins and a large group of about 80 Spotted Dolphins.
Meanwhile the "Swimming with Dolphin" group had a very beautiful encounter with a huge group of playing Common Dolphins. They were very calm for the whole duration of the trip and by the 1st hour we already had 3 rounds of swimming people! We managed to do a total of 4 excellent rounds with some very close encounters and playful twist and turns!
Stay tuned for more updates on our tours! 🙂