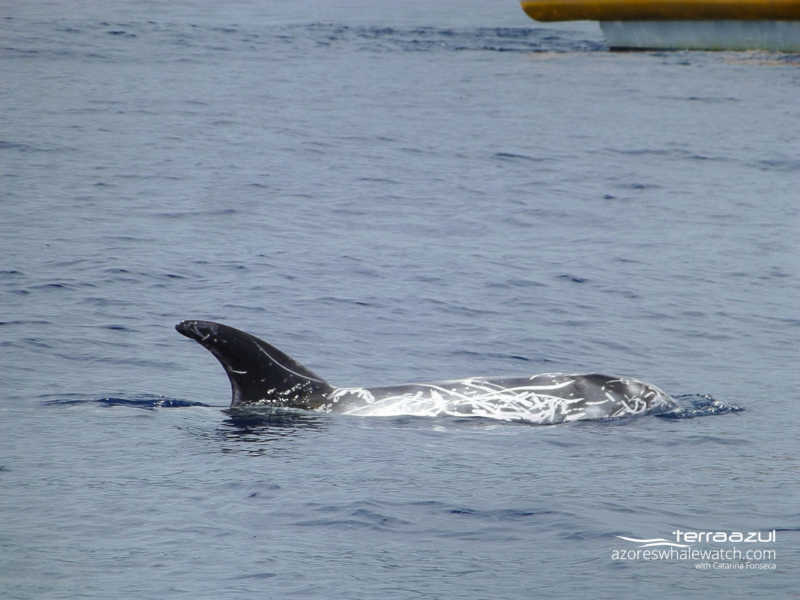 Today we spent the day finding Risso's dolphins everywhere!
Close to the boats we had 20 to 50 individuals at a time: some were really shy, some were being very active and mating, and we could even see a young calf nursing with it's mother! 🙂
According to our lookout Filipe, who has a better prespective from above, the small groups were all part of a massive group of about a hundred Risso's dolphins that were very spread out in the area!!! 😀
On the return way from our afternoon tour the very calm seas allowed us to spot between 25 to 30 young loggerhead turtles bobbing about!
Keep tuned for more news of our tours! 🙂