Live Streaming to be scheduled soon!
4 resident species of Whales and Dolphins (including Sperm Whales) living in the waters off-coast Vila Franca do Campo, and up to 24 different species that can be sighted throughout the year.
How lucky will we get this time? Join us Live from midst Atlantic Ocean to discover the wonderful world of Whales, Dolphins, and Marine Wildlife in Azores Islands – Portugal..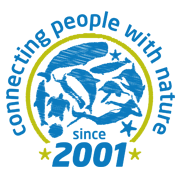 Subscribe to Youtube and Facebook to get the latest wildlife videos – remember to ring the bell icon to get notified!
Subscribe on Youtube
Subscribe on Facebook
Best Time of Year? Go Whale Watching
Book Online
Contact us

Your thoughts on this?