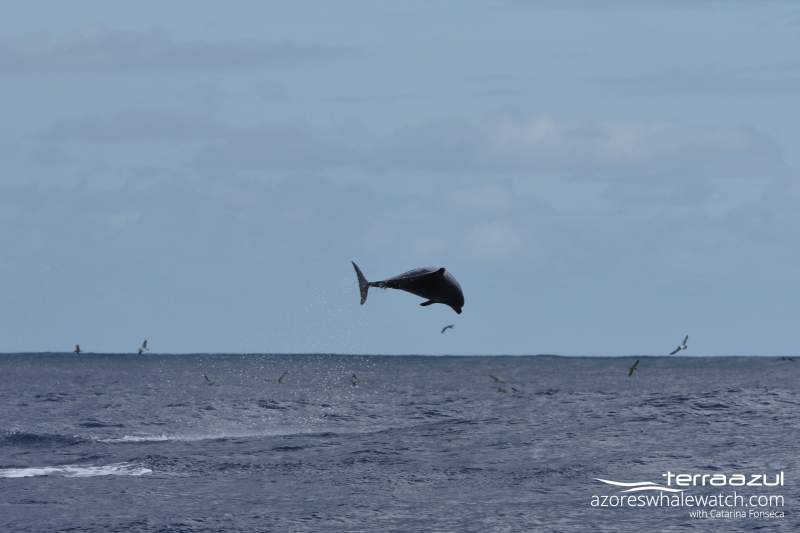 Today was a different day for the Terra Azul team: we spent it with a big group that came for a conference in the island, and between Vila Franca do Campo and Ponta Delgada.
Keeping true to it's nature, the azorean weather was at its best changing completely during the day: in the morning was very calm, in the afternoon quite choppy!  However, the dolphins came trough and we had amazing encounters!
The morning was spent with very relaxed groups of Risso's, Common and Atlantic Spotted dolphins. I guess everyone was feeling quite sleepy today!
In the afternoon we had a very active mixed group of Atlantic Spotted dolphins and Bottlenose dolphins!
It is so funny to see them together because, when they are young and don't have any spots, Spotted dolphins look like mini Bottlenose! Both groups were jumping and playing in between meals.
As usual, when the dolphins are feeding, we can see lots and lots of shearwaters but today we had a very nice sighting. Together with the Cory's shearwaters we could see lots of Great shearwaters looking for some fish!
Keep tuned for more news of our tours! 😀