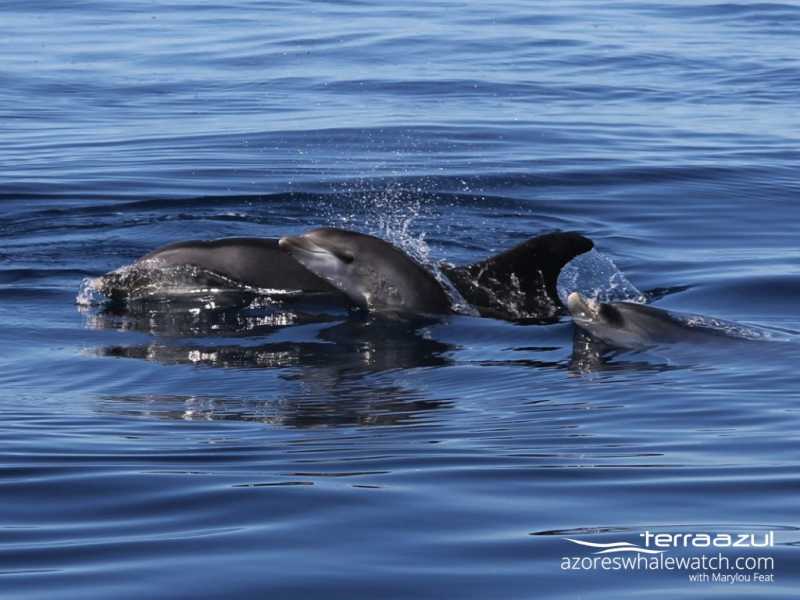 Bottlenose dolphin – Roaz – Tursiops truncatus
Today we had a very beautiful day with huge male sperm whales, huge fin whales, and  friendly groups of bottlenose and striped dolphins! 
We still had the chance to see a lot of baby dolphins! And a Bottlenose dolphin without upper jaw (cf picture)!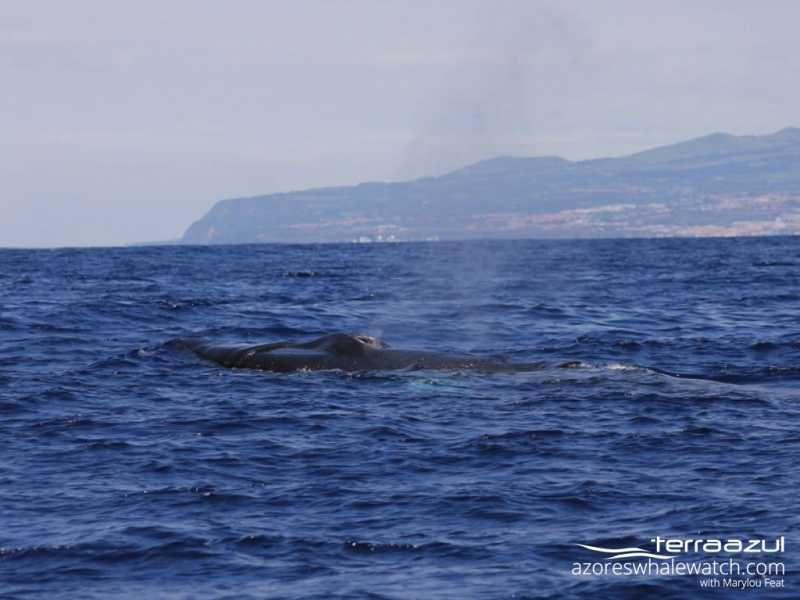 Fin whale – Baleia comum – Balaenoptera physalus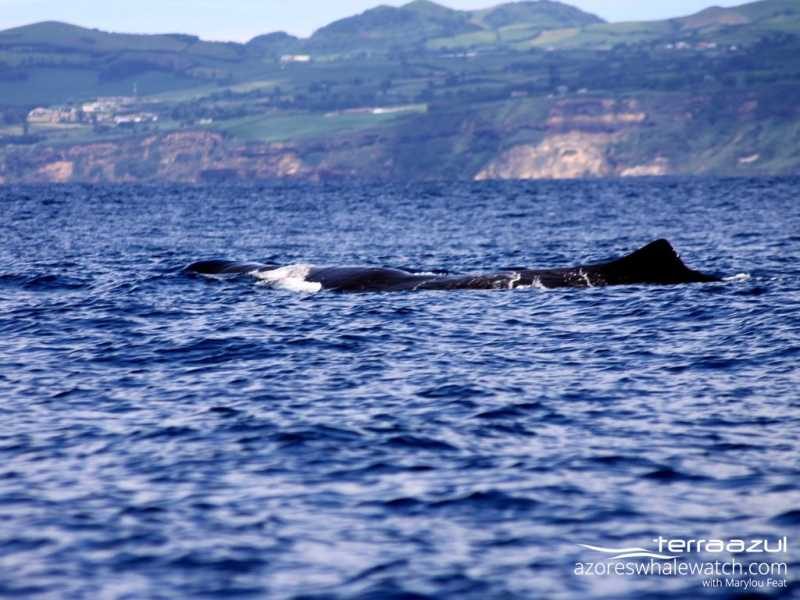 Sperm whale – Cachalote – Physeter macrocephalus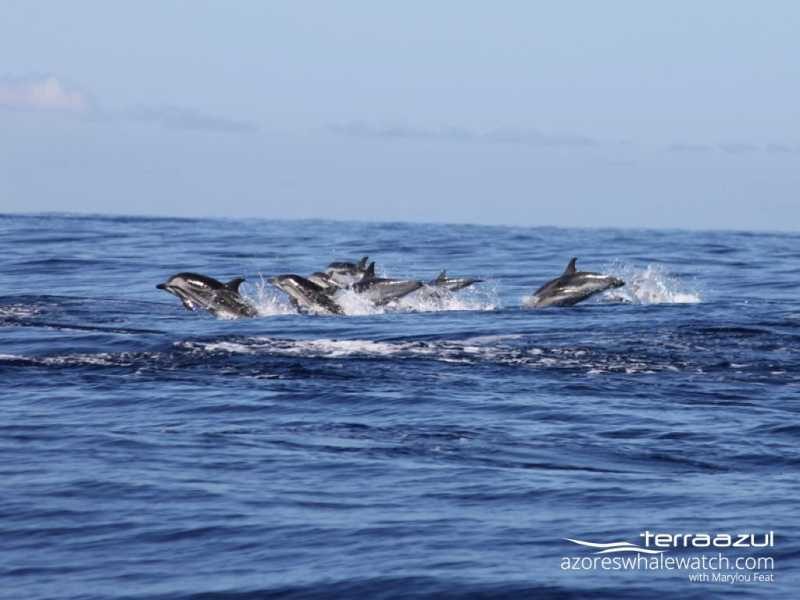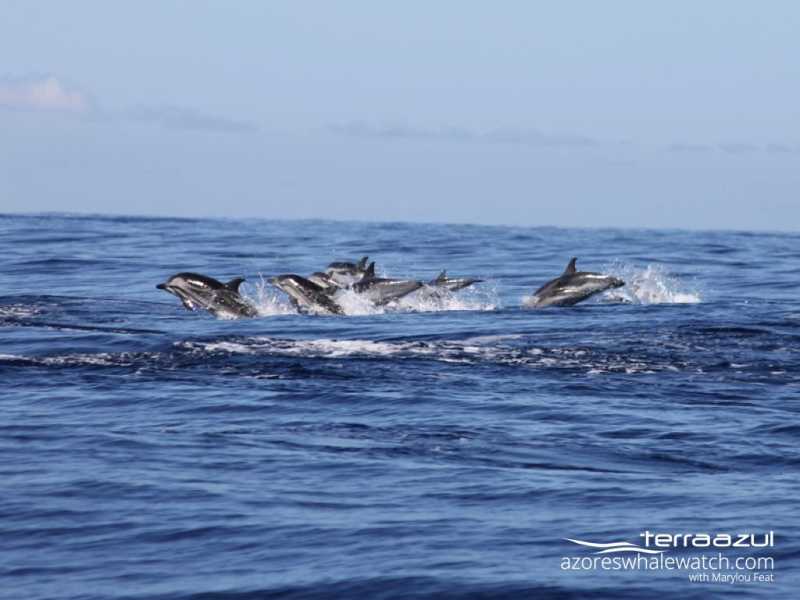 Stripped dolphin – Golfinho riscado – Stenella coeruleoalba