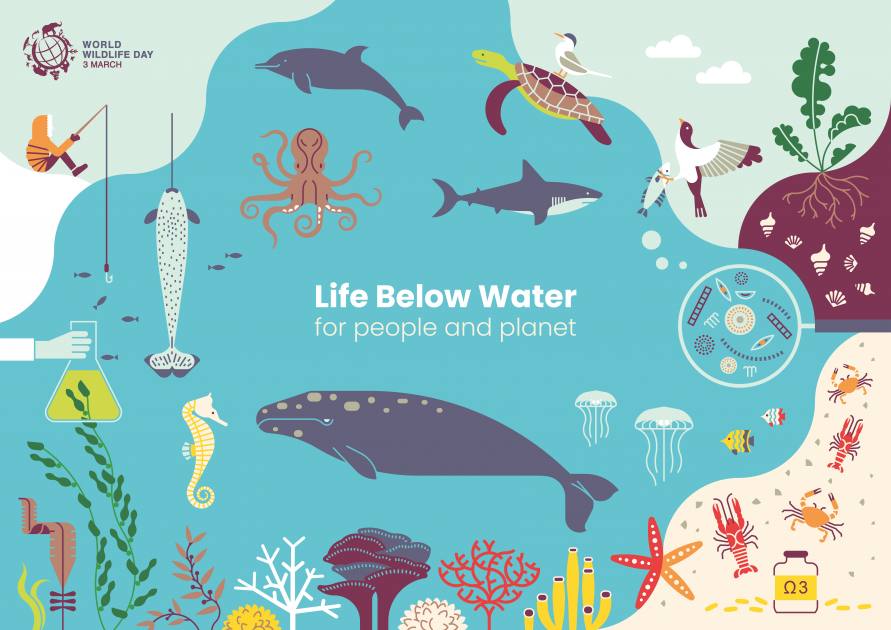 Tomorrow is the World Wildlife Day and this year the theme is "Life below water – for people and planet".
This day marks the need to raise awareness of the world's wild animals and plants. It also aligns with the Goal 14 of the United Nations Sustainable Development Goals. Marine wildlife has been providing food and nourishment for humans probably since the beggining of human kind. Due to the overexploitation of the marine resources, the increase in the industrialization and consequently more greenhouse gases led to an acidification in the oceans, the capacity of marine life to provide services is severely impacted.
Resuming, this day is a reminder on what we can do to make sure that the services that come from life below water, will continue to the next generations.
If you want to know more about the World Wildlife Day, you can check this link.