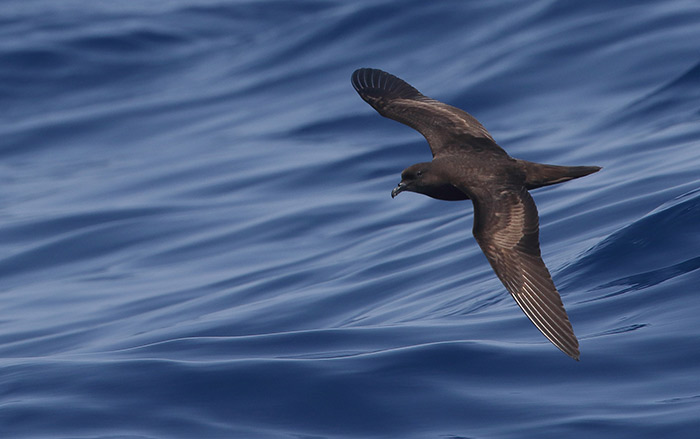 A Bulwer's Petrel (Bulweria bulwerii), also know as Alma Negra ('Black Soul') in Portuguese (Source: rarebirdalert.co.uk)
Ola' Birders of the World,
Today we had an amazing bird-watching trip off the coast of São Miguel Island!
We left Vila Franca do Campo Marina quite early to first pay a visit to our Ilheu and check how things are going for the colony of Common Terns (Sterna hirundo). Juveniles from this nesting season are already following their parents at sea and learning how to forage by themselves.
After cruising alongside the coast and reaching Caloura, we directed offshore looking for Cory's Shearwater (Calonectris borealis) and other bird species that can be sighted far from the coastline. You can see the full track of our journey in the map below, as extracted from eBird (Cornell Lab of Ornithology), the international platform that we use to share our sightings.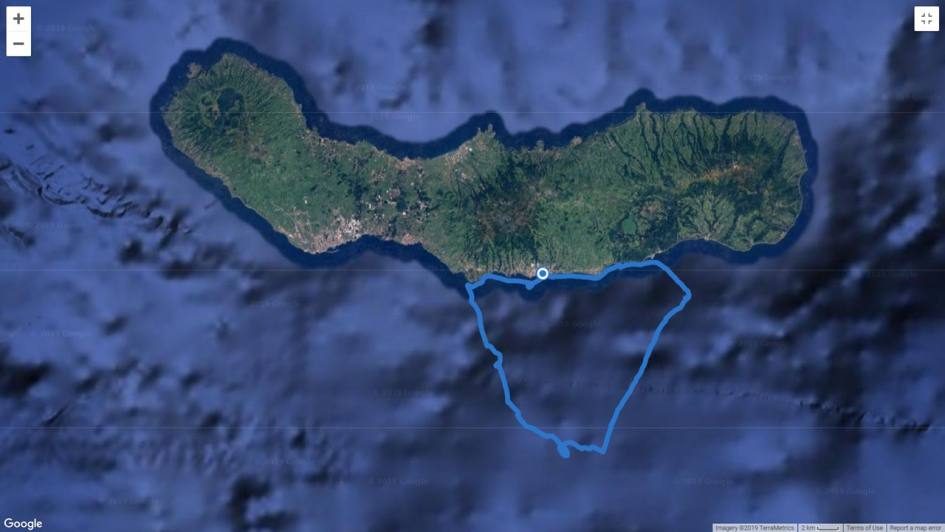 You might notice a weird loop in our track, about ten nautical miles out…well, that was a very special sighting! We encountered a rarely seen Alma Negra ('Black Soul"), a Bulwer's Petrel. The only confirmed nesting site in the Azores for the species is on the Ilheu da Vila, on Santa Maria Island and only 45 breeding pairs have been estimated to breed there. If this petrel was from that colony, it was quite far from 'home'! You can check the video down below (better full screen) to have an idea of how fast and difficult to follow are these pelagic birds at sea 🙂 (Video Credit: Alba Villaroya, SPEA).
We also had the chance to observe some Cory's Shearwaters (Calonectris borealis) congregating to feed on small schooling fish. Most of the times these birds follow dolphins pods hunting to take advantage of the fish scared to the surface. However, they are also very good divers and they can reach 20 meters below the surface to hunt for food! In fact, their Latin name comes from Ancient Greek 'kalos' = good and 'nectris' = swimmer.
For today this is all, to the next birding expedition! 😀 😀 😀