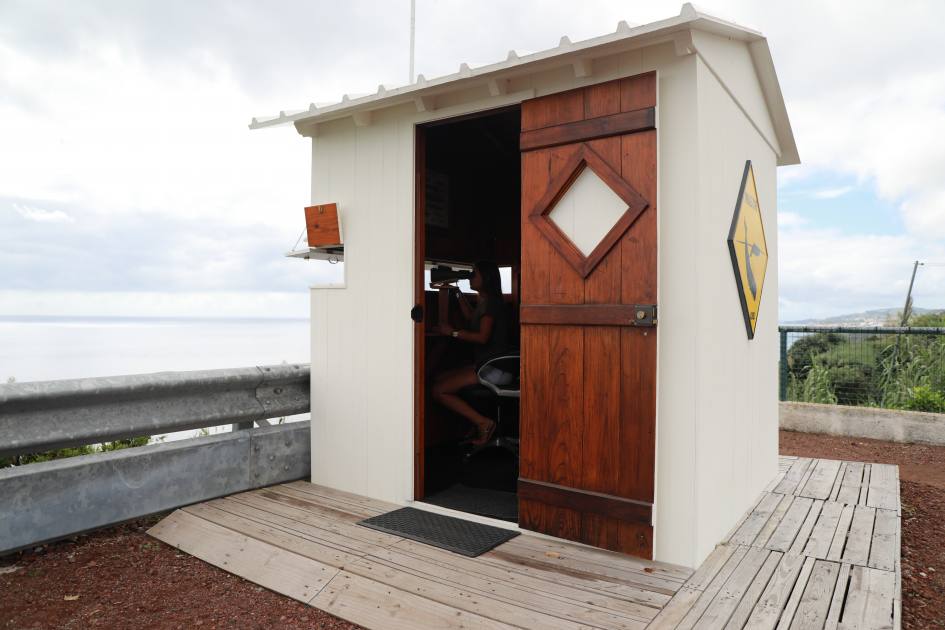 The island of São Miguel had several ports with whaling activity and strategic lookout points to search for Sperm Whales (Physeter macrocephalus). In the 1950's, a lookout station was installed in Ponta Garça and served as a support for the Faial da Terra whaling station. With the end of whaling activities in Azores, this lookout point, located in Ponta da Furada, was abandoned and degraded. The Ponta Garça Lighthouse was erected in the area of the old lookout, where it is still possible to see a small stone ramp where whalers came to process whales' blubber that would be later melted into oil.
When in 2001 Terra Azul began its cetacean observation activity, we intended to install a lookout point to provide better working conditions for their Vigia or land spotter. At that time, most Vigias did not have a fixed place where they could look at the sea and they usually walked from viewpoint to viewpoint, with their binoculars and tripod. You can imagine how unpractical that was, especially in bad weather days! Therefore, in partnership with the parish council, Terra Azul built a small wooden cabin with the same construction style of the old lookout stations in the viewpoint of Furada.
Check your the map app and pay a visit to Vigia da Furada. With the help of some binoculars, you will have the possibility to spot the dolphins and whales that swim in the sea of Vila Franca do Campo!
The choice to restore the viewpoint of Furada was thoughtful: the spot was abandoned and in a state of degrade. Now the lookout is not only a working place but also a little monument to the local history and tradition, attracting several tourists that wish to learn more about Azores transition from whaling to whale-watching.
See you at the Vigia da Furada 🙂