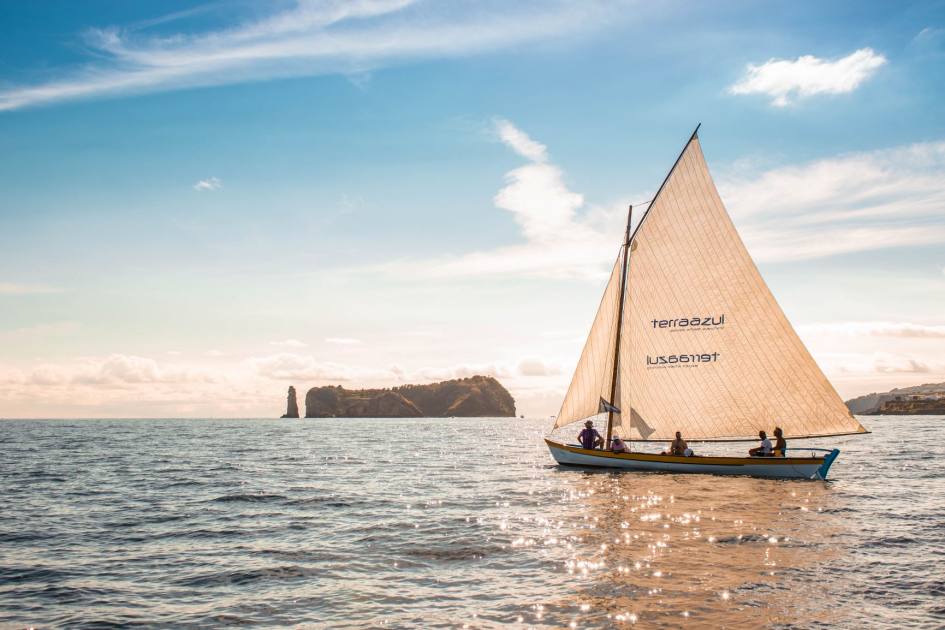 Hopefully you have been keeping up with our blog!
If so, you must be aware about the description made on how whaling evolved in Azores. =)
Azores is a key point regarding the evolution of whaling in the United States. Knowledge and boat construction evolved with time and were incorporated in the Azorean culture after men from the islands got hired to become part of the American whaling crew.
In the different islands of the Archipielago whaling boats before, were seen sailing all the time, yet now days things have changed and with the end of whaling in 1986, wailing boats and traditions regarding the trade were slowly being lost.
In TERRA AZUL not only our founders are big sailing lovers but proud of the Azorean heritage and traditions, that is why the wailing boat "Senhora de Fátima " was purchased to maintain history and the essence of what men did in the island before, in order to survive and feed their families.
Nossa "Senhora de Fátima" was built in the island of Graciosa and purchased by TERRA AZUL, offering visitors the «whole picture», to promote authenticity and genuineness, TERRA AZUL has rebuilt the (only) traditional whaling boat existing in São Miguel.
We strongly believe these boats are icons of the Azorean culture and heritage connecting people with the ocean. As contemporary memories of an old activity and virtuosity remains of traditional knowledge and creativeness of local boat builders and whalers.
Now our whaling boat "Senhora de Fátima" spreads this remarkable lesson to the World: It is possible to continue to «use whales» without killing them! This boat is a symbol of Azorean Identity and key in the historical link «from Whaling to Whale Watching».
Tourist and locals enjoy the pleasures of sailing a traditional boat while they learn about whaling history and traditions.
So come to the Marina of Vila Franca do Campo and see the boat for yourself docked in the harbour. We would love for you to learn more about our cultural heritage as a the proud Azoreans we are.