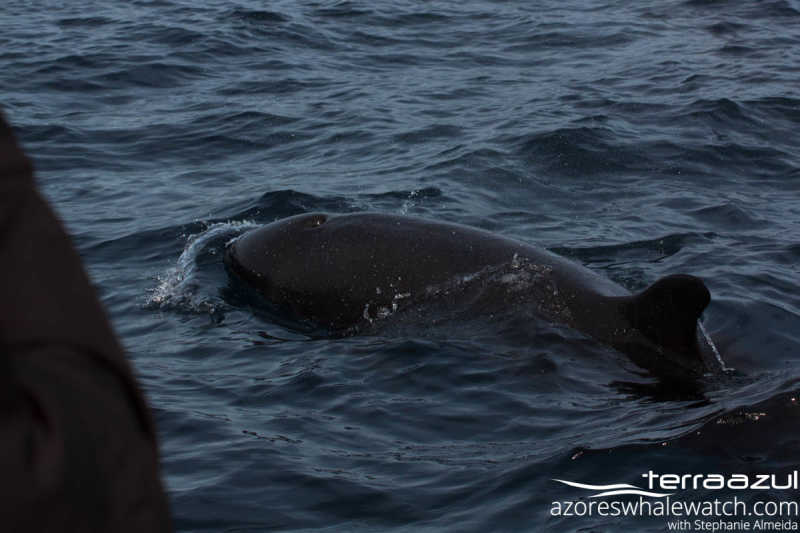 What an amazing morning!
We sighted 3 different Species – Sperm Whales, False Killer Whales and Bottlenose Dolphins.
Sperm Whales are the Resident Species of Whale here in the Azores, and today we saw a big big group! About 10 or 12 Sperm Whales spread more or less around the same area a few miles in front of Ponta Garça, where Filipe's lookout is.
Did you know that this is the biggest toothed animal in the world? Their teeth can wight about 1 kg each! And they only have teeth in the lower jaw.
Also on this tour we sighted the magnificent False Killer Whales. A huge group of more than 30 animals.
It was the first sight on this species of the 2016 season for us! We were very excited with a huge smile on our faces! 🙂
Specially when they started to bow ride TERRAZUL II!
They can reach 4 to 6 meters in length. More or less half the size of the boat! 🙂
Stay tuned for more updates on our tours!