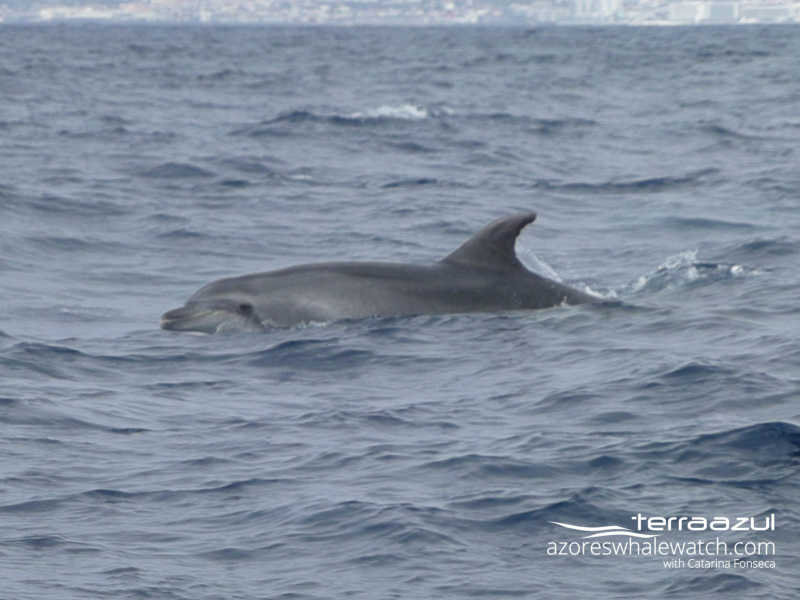 Hi there you all! 🙂
I guess after todays afternoon-tour some of us felt like pirates – looking out for living treasures while defying the waves. A bit less dramatic put: it was a bit windy out there and some of us got a little salty 🙂
Once we left the harbour of Vila Franca we headed south-east and found a big group of bottlenose dolphins! The pod was spread out and we were right in the middle of around 70 individuals. We could see how they were surfing the waves, some of them showed jumps and others came right next to the boat. We travelled with the group for around 20 minutes before we followed the call of our lookout..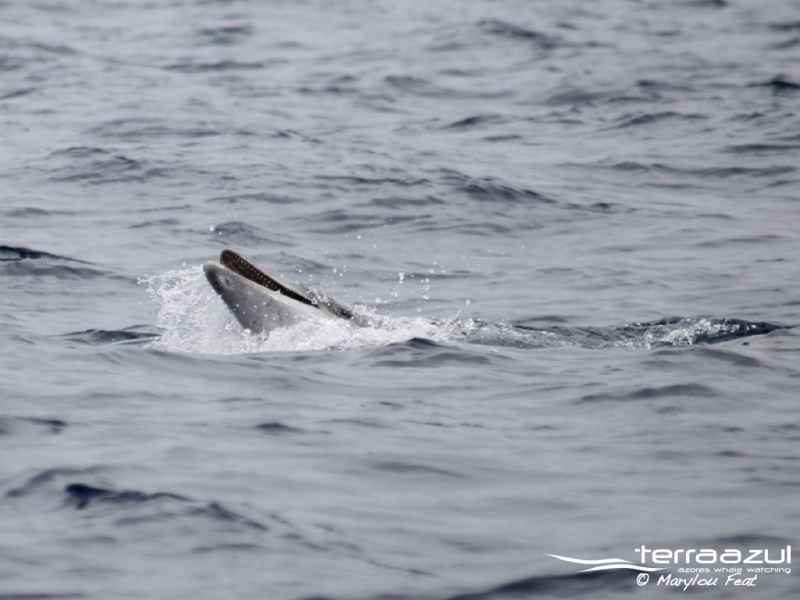 This is where the tour became more sportive, as our skipper Tiago had to turn the boat right into the wind. We arrived at the first whale zone, but if the whale was there then its blows were 'gone with the wind' and we could not spot it. We therefore coninued our boat ride towards the west and knew we arrived the area when we saw other boats at the same spot.
The fin whale we were hoping to see here showed an irregual dive pattern, coming to the surface on random spots. We saw its blows a few times and got really excited, but besides a very short glimpse on it, this animal chose to keep its privacy as good as possible. I would say: well done whale!
As it took us a longer time to arrive to the area we we had some extra time on the sea before we headed back home to calmer waters.