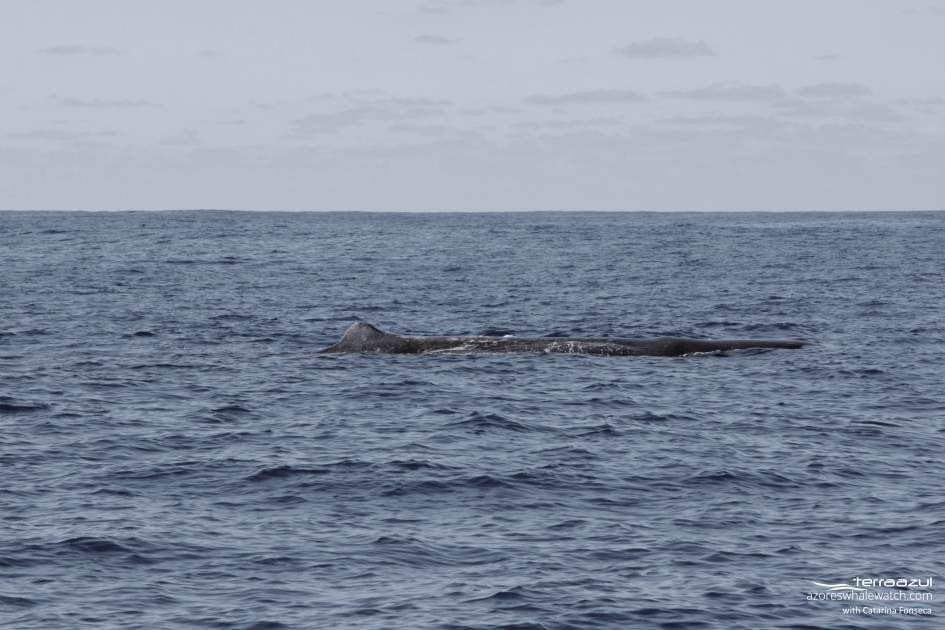 The baleen whale season is slowly coming to its end, although there are still around some individuals the resident sperm whales are starting to mark their presence. Today was no exception 😀
We started with a large group of common dolphins including hundreds of individuals and dispersed on a large area. They were very active with some individuals porpoising, meaning leaping out of the water while fast swimming. Others small groups were socializing. The second encounter was really short as the lookout already spotted the sperm whale and we didn't want to miss it. It was enough time, though, to see the bottlenose dolphins and how different they are from the common dolphins in terms of coloration and size.
When we reach the area of the sperm whales we could see one individual breaching far out, but soon it stopped, so we stayed with an individual which was closer. It approached our boat to check us out and kept its journey.
Although the sun decided to hide behind the clouds for most of our trip, the beauty of nature shined through our morning 😉