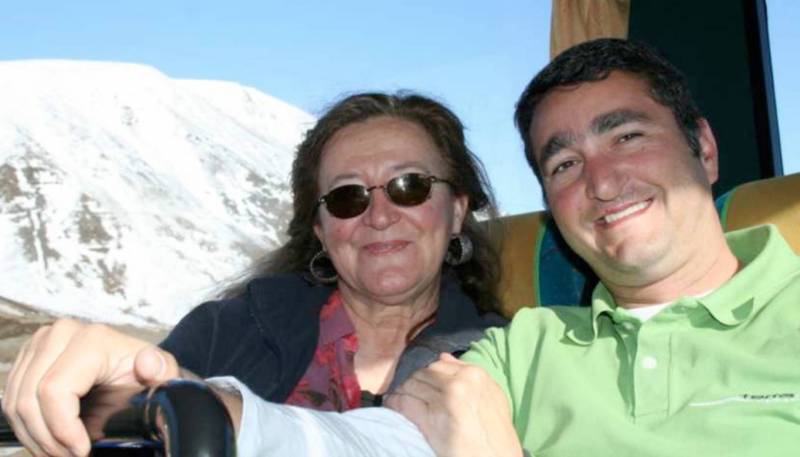 Dr. Carole Carlson with Miguel Cravinho, manager of Terra Azul, on a trip to the Whale Museum, Húsavík, Iceland during the 2008 International Whale Watching Conference
The whales recently lost a friend, Dr. Carole Carlson, a well-known naturalist who promoted ecotourism and was committed in reviewing the best practices for whale watching activity. Director of the Dolphin Fleet and Adjunct Scientist of the Center for Coastal Studies in Provincetown, Massachusetts, she had extensive humpback, blue, right and sperm whale photo-identification experience. She helped to establish an international collaborative catalogue for the Antarctic humpback whales.
Terra Azul had the pleasure to meet her back in 2008 in Iceland, during a conference on Whale Watching. Her enthusiasm and sympathy were contagious.
Dr. Carole Carlson was also involved as consultant at the starting of the MONICET project for which Terra Azul is a team member.
We wish her commitment for the welfare of whales and dolphins can endure and be transmitted to those who cherish and care for the ocean and their inhabitants.