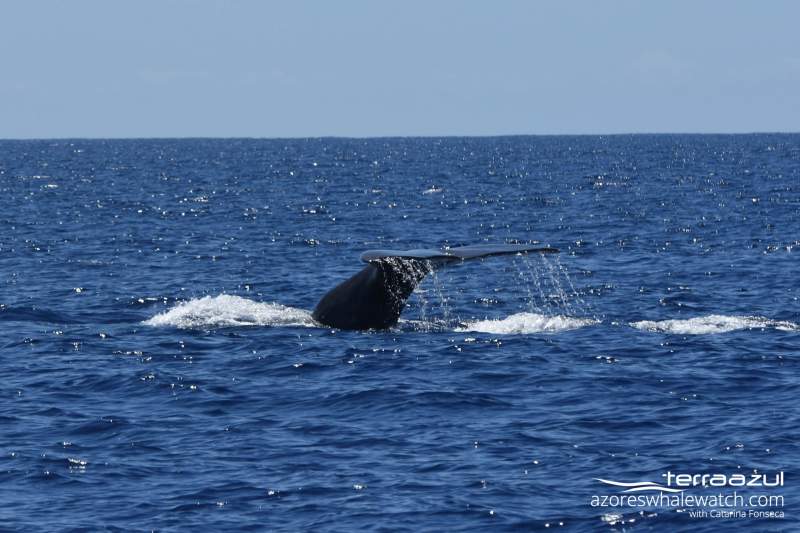 Today we started with calm seas and a very peaceful group of Risso's dolphins, including calves, juveniles and old adults. Since it was such a calm weather we tried listening to them with our hydrophone, but that was a bit hard because of the sound of nearby boats. Sounds travels very far underwater and the hydrophone easily picks up any frequencies.
Then we found a huge group of Bottlenose dolphins, and ended with an even larger "mega pod" of what must have been 500 Atlantic spotted dolphins or more. It's hard to explain a sighting like that, just imagine a blue ocean filled with black and white spots 🙂
The day continued to be very peaceful with calm seas – it feels so great to be back after a week of bad weather!
In the afternoon we were graced by the presence of a group of Sperm whales 🙂 They were foraging and doing deep dives so they didn't stay too long at the surface but we could see them really well and their beautiful tails too!
On the way back we could also see a huge group of playful Bottlenose dolphins 😀 They were travelling and moving fast but at the same time jumping and playing with each other – dolphins are all about multi-tasking!
Finally, the end of the day was filled with the curious and beautiful Atlantic spotted dolphins! 😀
Keep tuned for more news of our tours! 😀