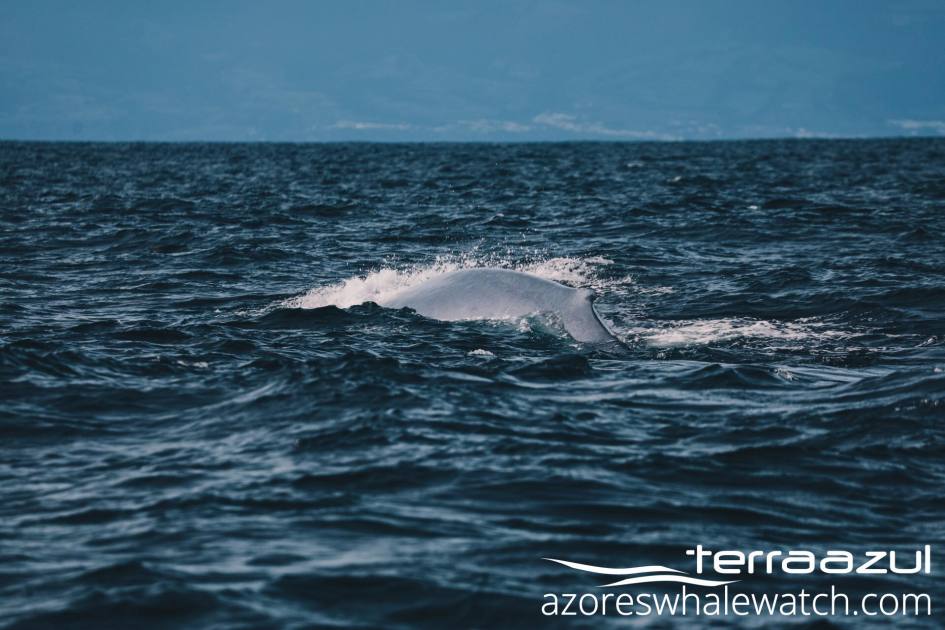 Good weather allowed us to hit the ocean one more time on Friday the 9th and we had a blast!
We had lovely guests on every tour that were excited to join us and experience the sea.
During our morning trips we sighted Common Dolphins (Delphinus delphis) these colored mammals are truly a wonderful species. Having different behaviours every single time and in spring constantly watched by the Cory's shearwater (Calonectris borealis) from above. I believe that being able to see these creatures and their new born little calfs is a bliss.
During the afternoon, after receiving the direction from our lookouts-Nicole and Filipe, we navigated 14 miles out of the island (26km) and out there in the blue desert while everyone awaits and partakes in searching every direction for wildlife,
"pffffffff " a massive blow from the biggest mammal on the planet; You guessed it…the Blue whale (Balaenoptera musculus) 
This month we have sighted 4 times blue whales and we could not be more excited, our guide Lorenzo was certainly making sure everyone enjoyed and understood what part of the whale, guests where observing and detailing the biology of this massive creature.
This photograph was captured during our last tour of the day !
Not only the whale surfaced and a photograph was taken but it left what we call a "watermark" meaning that the animal has dove and the print it left on the surface resembles to this- Check it out, impressive right?
We are excited to find out how many sightings of Baleen whales we are going to have this year!